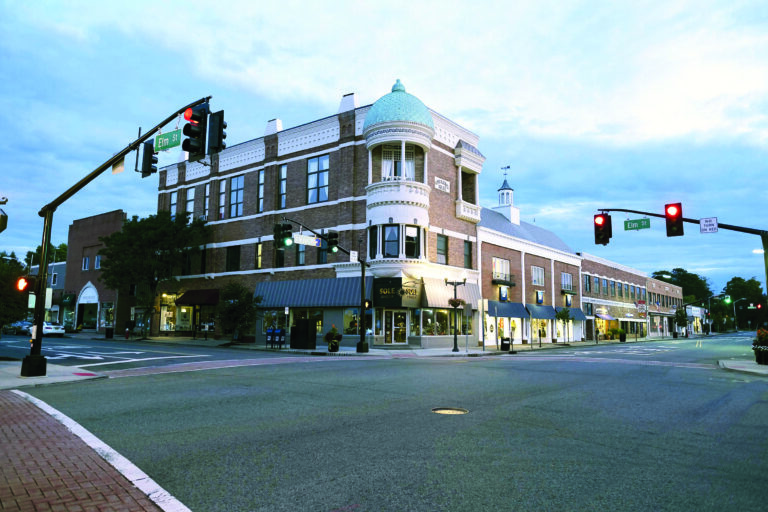 Westfield Approves Group Home Funding, Reduced Comment Time
WESTFIELD — Despite some public objection, the Westfield Mayor and Council unanimously voted on Tuesday to approve a transfer of funds from the town's Affordable Housing Trust to The Arc of Union County. The funds will be used to construct a single-family group home with four units of special-needs housing on a vacant lot located at 901 Morris Avenue.
The Arc is a national organization that provides advocacy and community-based services for people with intellectual and developmental disabilities. In addition to housing, the organization provides children's services, family support, workforce development and employment services.
"The Affordable Housing Trust Fund currently has over $2 million in its accounts. It's accrued over contributions that we've obtained from developers, and so the fund itself is not subsidized by any tax-payer money. The Town of Westfield's Housing Commission has reviewed the request from Arc for those funds and is recommending we award it," Councilman Mark Parmelee said Tuesday, speaking at a regular meeting of the governing body.
The $192,908 transfer will help the town move further towards the goals specified by an affordable-housing settlement with the Fair Share Housing Center. Under the terms of the settlement, Mr. Parmelee said, the town is obligated to create 20 additional homes, half of which must be for families, by the end of 2025.
"The use of these trust funds to assist non-profits like Arc in creating affordable units isn't only called for in our affordable-housing plan, but it's also a common occurrence," Mr. Parmelee continued. "There are a number of these types of residential groups in Westfield already, all of which have the appearance of detached, single-family homes, and unless someone pointed them out to you, I don't think that you'd know that it was a group home."
The Arc project will consist of a single, detached four-bedroom home that will be built to conform to the same RS-10 zoning standards as the rest of the homes in the neighborhood.
"The home is going to look like every other home in the neighborhood," Mr. Parmelee said, adding, "One of the things that is important to note here is that Arc is entitled to build this proposed home on the property without any special approvals from the town. As long as the plans conform, there is nothing the town would be able to do to prohibit Arc from completing this project, even if it wanted to."
Several neighboring residents, including Anuj Kale, a resident of Cranford Avenue, spoke out with questions and concerns regarding the project.
"I live around the corner. We only just found out about this project within the last 24 hours, and our empathy for the cause notwithstanding, there is a potential effect on the neighborhood that we would like to address and talk about. Even though [the project is] conforming on paper, it's atypical for the neighborhood," said Mr. Kale, who said he wished he and his neighbors had been given more notice about Arc's intentions.
Since the property was purchased via private sale, Mr. Parmelee said, Arc is under no obligation to discuss its plans with anyone as long as it operates within the constraints of the existing zoning ordinances.
Other residents, including Claudia Carnevale, of Union Street, said she had concerns about the "types of individuals" who would be living in the home.
"Are they being supervised, because these can be at-risk individuals with unpredictable behavior," she said. "This is two dead-end streets and there are a lot of children that ride their bikes down here unsupervised. We all have empathy, but since we weren't given any notice, none of us know who will be living there and whether or not there will be an effect on our property taxes."
The Arc, which operates many facilities across multiple states, is all too familiar with this type of opposition. A quick Google search turns up similar stories from Galloway, Delaware Township and Raritan in New Jersey alone.
Although The Arc of Union County, which already operates 25 group homes in and around the area, could not be reached for comment at the time of publication, information provided on its website indicates "each house is a home, and reflects the personality and interests of its respective residents. The Arc provides the necessary structure, trainings and staff support to ensure the safety and well-being of residents and to promote community inclusion and quality of life. Each program has 24-hour supervision by trained staff. Residents and staff work together to maintain a comfortable, safe, and healthy home environment."
The website goes on to clarify that the level of support and personal assistance provided to residents of each home varies based upon individual needs and the nature of his or her disabilities. Residents are provided with appropriate levels of supervision, medical care, and help with their daily living needs. Staff also provide individualized training in areas of self-help, independence and community living.
Ultimately, Mr. Parmelee said, the project should have "little to no effect" on Union Street or the surrounding area.
"Beyond [helping the town to meet its affordable-housing] obligations, I continue to believe that diversity among our housing and our residents as well as prioritizing inclusivity are important guiding principles. I'm happy with this proposal and I'm looking forward to being able to welcome these new residents to Ward 2 and to Westfield," he said.
In other news, the council also voted to approve the first reading of a new ordinance that would reduce the amount of time that each member of the public has to speak during the public-comment portions of its meetings from 10 minutes to five. Third Ward Councilman Mark LoGrippo was the lone dissenting vote on the ordinance.
The measure, Mr. Parmelee said, would put Westfield's time limits in line with those of many municipalities, including Berkeley Heights, Cranford, Elizabeth, Fanwood, Garwood, Hillside, Scotch Plains, Linden and Mountainside, all of which allow for five minutes or less from each speaker. The Union County Board of County Commissioners allows for five minutes, as does the Westfield Board of Education.
"We're very lucky because we have a high level of public engagement in this community," Mr. Parmelee said. "Our goal is to really create an opportunity for as many members of the public to speak as possible, which gets more challenging if every speaker chooses to use the full 10 minutes."
Westfield resident Kerry Murphy said she could not recall a situation in which anyone who wanted to get up and speak was unable to do so.
"It sounds a little bit like a made-up problem," she said. "There were maybe two or three times that I recall when there were a lot of people who wanted to speak, but this is the one and only time that we as residents have an open forum to share any questions or concerns that we may have about different initiatives that are being brought up. Slowly but surely, I feel like we are losing our voice. In my opinion, the residents' views will matter less and less. It feels a little bit like the silencing of the lambs."
**Editor's Note: This story was edited to reflect that Councilman LoGrippo voted against the ordinance to change the time for public comment.**