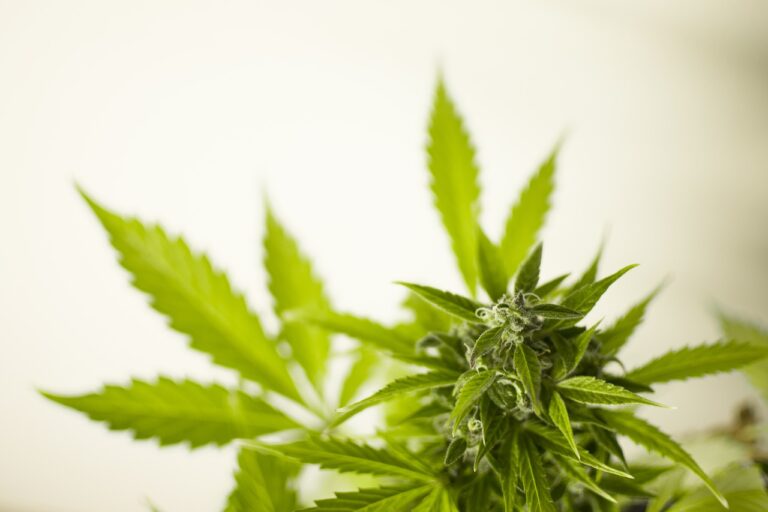 Council Backs Bids to Open Two Cannabis Outlets
SCOTCH PLAINS — The township council on Tuesday gave its unanimous backing to two applications seeking to open cannabis outlets on eastbound and westbound Route 22.
In March, the state Cannabis Regulatory Commission (CRC) will begin accepting applications from entities seeking to open cannabis-related businesses, and receiving formal support for the application from the local governments is one component of that process.
Dan Jacobs, who has operated the Chillin' Out smoke shop and coffee shop at 2006 Route 22 East for 13 years, told the council at its meeting on Tuesday that his building is a "perfect location" to open a cannabis shop, which he said would be located in the rear of his building. He said he hopes to be able to continue selling coffee at the front of the building and told the governing body that the two businesses would operate independently. He plans to offer in-store purchases, delivery to cars in the parking lot and home delivery via a state-licensed delivery service.
All products will be pre-packaged and there will be no consumption on-site or in the parking lot, Mr. Jacobs said. All products will be locked in a safe room at the end of the business day. For the time being, all transactions will be cash-only.
He said no part of the cannabis business will be visible from outside and no one under 21 years old will be permitted to enter. Prior to entering, every customer will have to show identification at the door and then again prior to making an actual purchase. He plans to install 24-hour video monitoring and also intends to upgrade the lighting in his parking lot.
On the other side of Route 22, Sanctuary Medicinals, LLC plans to open a medical marijuana facility at 2581 Route 22 West, on the site of Yummies hot dogs. The firm received a dispensary license in December, according to Komal Desai, the company's president. She said the site is an "ideal location," with a potential customer base of 100,000 from Union and Somerset County. The facility, which she expects will open this summer, will provide medical marijuana only and will have similar security measures and identification checks as Mr. Jacobs' business.
In response to a question from Councilman Matthew Adams, Jennifer Cabrera, a principal with Sanctuary Medicinals, said that facilities such as theirs are limited to selling medical marijuana for one year after they open their doors and would have to apply to the CRC if it wanted to expand and sell to the general public.
Several residents telephoned into the virtual meeting to express concerns about having two such businesses in town, with two residents saying allowing the businesses to operate "send the wrong message" to children. One resident living near Mr. Jacobs' business expressed concerns that the parking lot could become so crowded that customers will be forced to park their cars on neighborhood streets. Mayor Joshua Losardo said he wants to work with Mr. Jacobs to ensure that customers are limited to parking only in his lot.
In other business, township manager Al Mirabella said he is planning to resume in-person council meetings next month as the omicron variant fades further. He said that "we've peaked" in terms of reported infections and that updates are posted on the township website. He also said the 2022 municipal budget is "coming along very nicely" and that the council will hold a budget hearing on Wednesday, February 23 to hear spending requests from department heads.