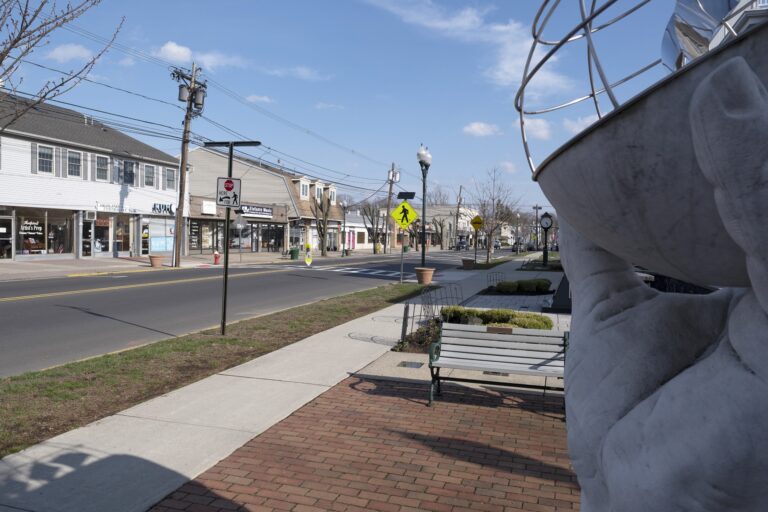 Craig Peskin Elected to Lead Township Zoning Board
SCOTCH PLAINS — The zoning board of adjustment last week elected Craig Peskin as chairman and Dan Sullivan as vice-chairman.
Mr. Peskin has been a board member since 2019 and most recently served as vice-chairman under long-time chairman Ken Anderson, who was not reappointed to another term. At the board's reorganization meeting on January 13, Mr. Peskin thanked Mr. Anderson for his 26 years of service to the board and called him "one of the most experienced zoning board members" in New Jersey, adding that "we learned a lot from him."
The board also named its slate of professionals for the year, but not with total unanimity as in recent years. Vince Loughlin was reappointed as board attorney, a post he has held for many years. But two new board members — Rich Rozycki and Eric Morrell — nominated Scott Salmon, an attorney from Florham Park and the zoning attorney in Carteret. Mr. Morrell said he thought that, "it's a good idea to make a change," but Mr. Sullivan cited Mr. Loughlin's 30-plus years of experience with the board while Mr. Peskin called him "the most knowledgeable land-use attorney in New Jersey." The board backed Mr. Loughlin's reappointment by a 4-to-3 vote, with Mr. Rozycki and Mr. Morrell voting for Mr. Salmon and joined by Jamie Glickman, who also joined the board this month.
The board unanimously appointed Neglia Engineering as board engineer and the firm of Heyer, Gruel & Associates as board planner.
The board had three applications on its agenda last week but two were moved to its Thursday, February 3 meeting and the third was administratively denied due to a lack of action on it. At next month's meeting, the board will first resume its hearing on an application by the Fanwood-Scotch Plains YMCA to expand its summer camp by developing an outdoor recreational area and also to construct several small additions to its main building. Board members last week sounded fairly certain that the two pending applications on last week's agenda will end up being pushed to its March meeting.
The first is an application for a permit to park a town car limousine at a Willow Avenue residence and the second is an application to retain a gazebo and deck on a property on Madison Avenue. The third application, which the board denied without discussion, was a proposal to construct a 3,562-square-foot, two-story, two-family house at a location described as 1513 Gables Street, which, according to renderings shown at the initial hearing last September, is an unimproved street situated off Terrill Road between Front Street and the Watchung border and adjacent to the PSE&G right-of-way.