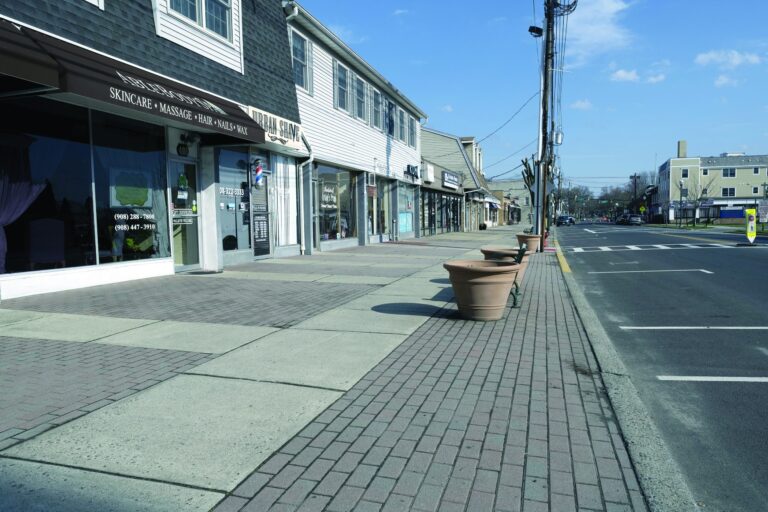 Nationwide Search Begins for Downtown Scotch Plains Redeveloper
SCOTCH PLAINS – Township redevelopment officials will begin a nationwide search for a downtown redeveloper, Mayor Joshua Losardo said, a process that could take most of this year.
"Redevelopment is not easy and takes a long time," the mayor said as he kicked off the second year of his mayoralty. The township council's brief reorganization meeting on Tuesday was marked by Mr. Losardo's absence due to a positive test for Covid that he announced in a video posted late Tuesday night.
The brief video included his message for the new year that included several priorities he said the township will focus on, including seeking a redeveloper for the first phase of downtown redevelopment that encompasses the publicly-owned properties in the central business district. In November, the council gave its final approval to the redevelopment plan that calls for mixed-use buildings, a new library, new public plazas and relocating emergency-services headquarters out of the downtown.
Saying that the process is "often a painstaking" one, the mayor added, "In the end, I know that this project will be the hallmark achievement of this government and a sense of enormous pride for generations to come. All because it was done the right way."
Among the other items on the mayor's 2022 agenda are a new leaf-collection plan that prioritizes clearing streets near the schools, identifying a park to convert to artificial turf and installing lights, announcing a new shared municipal court service agreement and exploring other ways to save money by working with neighboring towns and holding a town hall meeting on chronic flooding problems and inviting experts to explain the vulnerabilities and potential remedies.
The mayor also thanked the many township volunteers for their service, saying that "this town runs on its volunteers."
Councilwoman Elizabeth Stamler was chosen by her colleagues to serve as deputy mayor for a second year. A number of appointments were announced, including Frank Conley, Janine Connolly, Michael Yablonowitz, Alfonse Akins, Robert LaCosta, Councilman Roshan White and Mayor Losardo to the planning board. Rich Rozycki, Eric Morrell and Talib Morgan were named to the zoning board of adjustment.