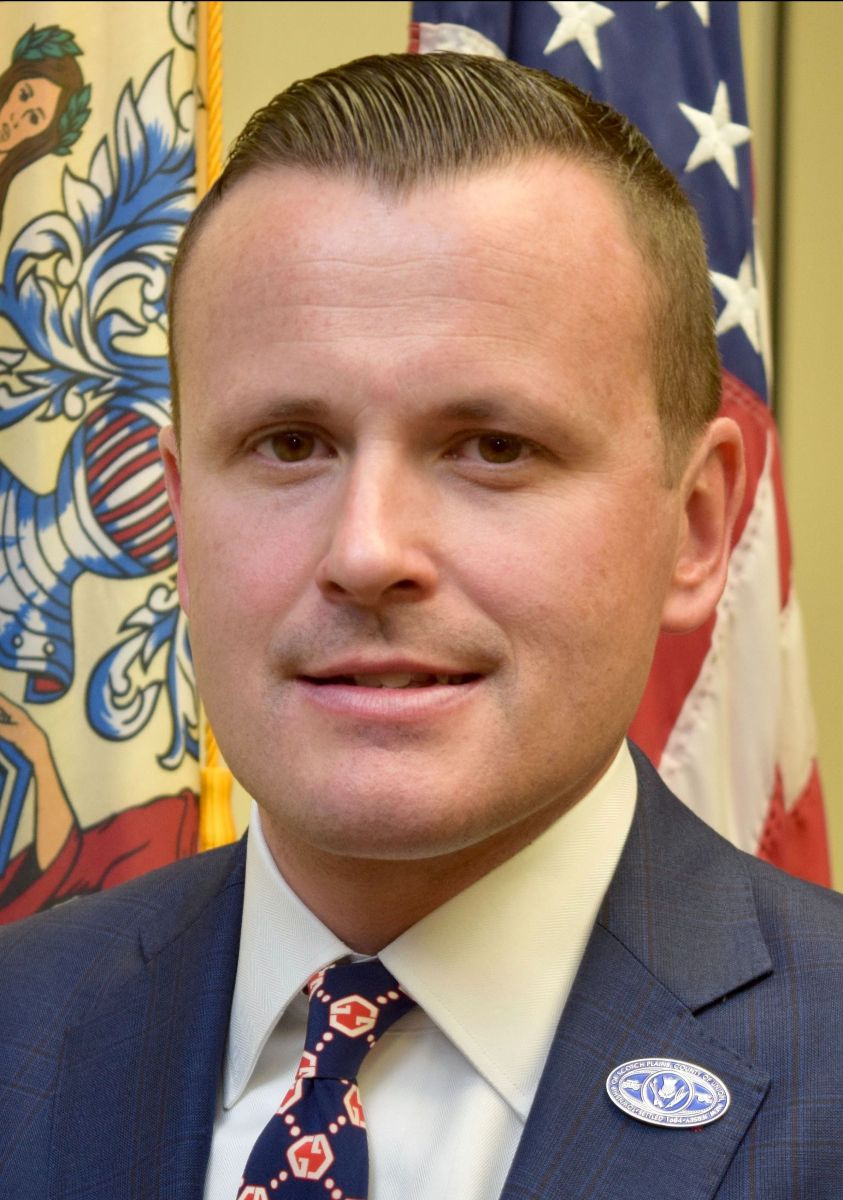 Adams Defeats Dell-Bene In Special Council Election
SCOTCH PLAINS — Democratic Councilman Matthew Adams won a special election on Tuesday to fill out the remaining year of an unexpired term and retain his party's 5-to-0 control of the township council.
Unofficial results as of Wednesday morning showed Mr. Adams defeating Republican challenger Deanna Dell-Bene by a margin of 4,684 to 3,951 votes, or 54 percent to 46 percent. Voter turnout was about 45 percent for an election that was decided within an hour of the polls closing, a sharp contrast to last year, when the ballots for mayor and a council seat took several weeks to tally due to the large number of mail-in votes cast due to the pandemic.
"I'm incredibly proud not just that we won but the way we won," Mr. Adams told Union County HAWK on Tuesday night at a celebration at Jerseyland Community Center. He said he ran an "issues-based campaign" that focused on "talking to voters about progress and moving the community forward." He said "the voters of Scotch Plains responded" and "they're ready to move forward."
Ms. Dell-Bene, who was making her maiden run for elective office, told the HAWK she had run "such a great, creative, truly grassroots, connecting-with-the-people campaign" that involved not only traditional mailers but also a heavy social-media presence and, last weekend, a video truck. She said she hopes her young age and commitment to the community encourages young people to get involved, along with "the average person who cares enough." She also expressed a wish for voters at the local level to focus more on people, not party affiliation.
Democratic Party Chairman John Del Sordi complimented Ms. Dell-Bene, saying, "I give her a lot of credit. She did a good job." He told the HAWK he hopes "she stays involved."
In advance of the polls closing, the tally for those who cast ballots by mail showed Mr. Adams with a more than 3-to-1 lead, or almost 900 votes. Had that vote been closer, the race itself would have been far closer, as Ms. Dell-Bene won in 17 of the township's 23 voting districts despite a nearly 2-to-1 Democratic advantage in voter registration.