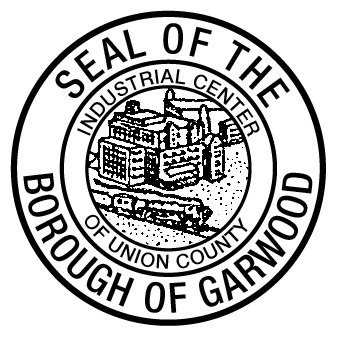 Garwood Holds Candidate Forum for Upcoming Election
GARWOOD — The Pointe at Garwood condominium complex held their annual Candidate Forum on Tuesday to allow the four candidates up for election a chance to have a civilized discussion prior to Election Day. The candidates — Jeff Jotz (D), Clarissa Nolde (D), Heather Loffredo (R) and Kimberly Salmon (R) — were present to leverage their respective reasons why voters should elect them to the borough.
The Garwood Council is looking to fill two seats that will open next year. The candidates elected on Tuesday, November 2, will replace current Councilmen Sean Benoit and Michael Ince on the governing body dais.
To start the meeting, each candidate was given the chance to make an opening statement and went in alphabetical order.
Mr. Jotz talked about his 30-year career in public service. "I saw firsthand how good government can improve people's lives for the better," he said. "Local government affects our daily lives more than any other level of government."
Mr. Jotz said that he and Ms. Nolde are committed to investing in public projects and fully funding emergency services.
Ms. Loffredo talked about her experience as a retail buyer, where she says she would follow products from order to placement in stores. "My experience with vendor-supply relationships, costing negotiations and creating achievable plans and budgets have provided me the experience needed for this council role," she said.
Ms. Loffredo said that everything she does and will do for Garwood is to make the borough a better place for her children. She said that she is not a politician and that local government does not have to be as divided as the rest of the world.
Ms. Nolde talked about her experience as a music teacher in New Brunswick and past experience working as an orchestral flutist. "The training required to become a professional musician is very intense…I mention this because it is this work ethic that has driven me to constantly challenge myself to learn and do new things," said Ms. Nolde. "I promise you I will apply this same work ethic towards my duties as a councilperson."
She outlined the plans she and Mr. Jotz had come up with to improve the borough. "We are determined to improve and maintain our infrastructure in a fiscally conservative manner, seeking matching grants and low-interest bonds to fund large projects, in order to keep municipal taxes as low as possible," said Ms. Nolde.
Ms. Salmon talked about her experience in real estate, saying she has helped more than 10 families move into Garwood. She said that her skills with real estate include negotiating, budget management and outside-of-the-box thinking. She also said that she participated in council and board of education meetings over the years. "I look forward to bringing a new perspective to council. I think it is important to have someone who is active in all aspects of our community and our borough," said Ms. Salmon.
Each candidate then answered questions from the public. The first question asked was what the borough should do about the 25-percent population growth expected from the new apartment complexes being built around Garwood and its impact on local government agencies.
Ms. Loffredo said that the municipality should be preparing for traffic, public safety and the potential for additional police, fire and Department of Public Works personnel. Ms. Nolde said that, while the council can not determine if the developments get built, they can determine the quality of the development. She said that it will be very important to stick to the five-year capital plans for each municipal department to meet the increased need of service.
Ms. Salmon said that traffic needs to be looked at, especially with another development being built in Westfield very close to the Garwood border. She also said that hiring more police officers should be a priority. Mr. Jotz mentioned that developments being built in Cranford and Westfield will impact Garwood. He said that pedestrian safety should be the priority, with so many more people coming into the borough.
The next question revolved around a shared-services agreement with Fanwood. Ms. Nolde said that she supports more shared-services agreements because they save the borough tens of thousands of dollars. Ms. Salmon said that the agreement with Fanwood should be revised because there are aspects of it that can be handled by Garwood. Mr. Jotz said he is in favor of the shared-services agreement and believes that any moves should take the future into account. Ms. Loffredo said that the service agreement should be looked at to make sure that each part of it makes sense for Garwood.
The third question was how Garwood should prepare for flood damage in the future. Ms. Salmon said that Garwood needs to push surrounding municipalities to make changes and to help neighboring communities to make those changes. Mr. Jotz said there is not a quick fix but noted that he has experience with the Rahway Flood Control Committee. He said that he wants to go ahead with the Rahway River Flood Control project and work with neighboring towns to solve the issue.
Ms. Loffredo said that there is an overdevelopment issue in the borough and suggested that Garwood look into the lack of green spaces, parks and trees and try to incorporate them back into the community. Ms. Nolde said that it is important to go through the data that will come out of the report on Hurricane Ida. She also said that buying updated equipment that can handle these emergencies would be her number-one priority.
The fourth question asked was whether Garwood should reconsider the ban on marijuana sales within its borders now that rules had been updated. Mr. Jotz said that the borough should take its time and see how other towns are implementing marijuana sales before jumping in head first. Ms. Loffredo said she was happy that Garwood had opted out to start and that she does not feel that marijuana sales fit in with the community.
Ms. Nolde said that the revenue from marijuana sales is unknown at this time. She would like to see how it is working in other towns and get the opinion of other Garwood residents before voting. Ms. Salmon said that the opinion of Garwood residents is the most important aspect of the decision, as well as keeping in mind the students who are in the area continuously.
When asked if they were fully vaccinated, Ms. Nolde and Mr. Jotz revealed that they were. Ms. Loffredo and Ms. Salmon felt it inappropriate to reveal that information publicly.
Each candidate was allowed to give a closing statement.
Ms. Salmon said the Garwood Council needs balance in decision making. "I have spent the last five years learning the budget, questioning spending, advocating for Garwood recreation; my entire life is based in this community," she said. "Garwood has areas that definitely need improvement and council needs independent, free thinkers." Ms. Salmon wants to improve the recreation department and better budget management.
Mr. Jotz said that he and Ms. Nolde advocate sensible planning to let professionals and residents advise on future plans that put taxpayers first. "We believe in making decisions based on facts and data, not political promises that may sound good on Facebook but cannot be enacted," he said. "We look forward to continuing these conversations and listening to more of you in the closing days of the campaign."
Ms. Loffredo said that she hopes that she can talk to Garwood residents about the major topics that were not covered during the candidate forum. "I know how to work within groups and compromise when I need to compromise. I plan to bring key communication and transparency when speaking to the public…I support smart spending," she said. She also said that public safety and student safety are a top priority.