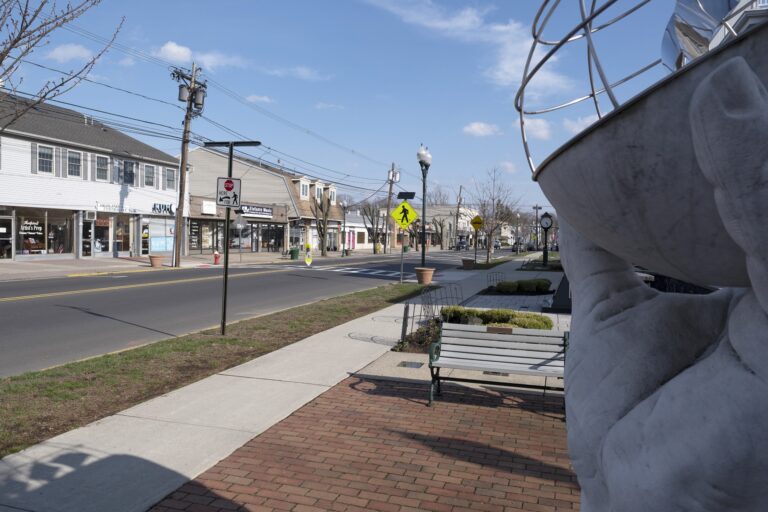 Planning Board Opts Not to Send Council Redev. Recommendations
SCOTCH PLAINS — After 90 minutes of discussion, the planning board on Monday decided not to send to the township council any recommendations regarding the downtown redevelopment plan in advance of the governing body's Monday, November 8 public hearing and vote on the plan.
At its October 13 meeting, the board had voted that the redevelopment plan for the publicly-owned properties was consistent with the township's master plan, but left open the possibility of forwarding to the council a report containing any recommended changes or additions to the plan. Monday's meeting opened with a discussion about whether aspects of the plan were inconsistent with the master plan, with board planner Michael Mistretta declaring that, "in general, no" part of the plan was inconsistent.
Board Chairman Joseph Doyle mentioned areas of concern, including what he believed to be a reduction in parking in the downtown and the lack of a dedicated community center, as perhaps being worthy of inclusion in a report to the council. Mr. Mistretta clarified some of Mr. Doyle's parking concerns and pointed out that plans for a new library include some 3,000 square feet of "civic space" for community activities.
Board member Paulette Coronato also expressed her reservations about the plan to redevelop property behind the CVS, saying it was located in a flood zone and would require buildings and parking to be elevated. She said the township's former downtown redeveloper had pointed to that property as a problem area. She also criticized what she felt was a lack of adequate discussion about the redevelopment plan in advance of the board's October 13 meeting and vote, and again, in advance of Monday's meeting.
"I'm not against redevelopment," Mrs. Coronato said. She said she was "concerned" about "certain deficiencies that are troubling." The board's 8-to-1 vote on Monday to memorialize its October 13 vote was identical to the first vote, with Mrs. Coronato voting no.