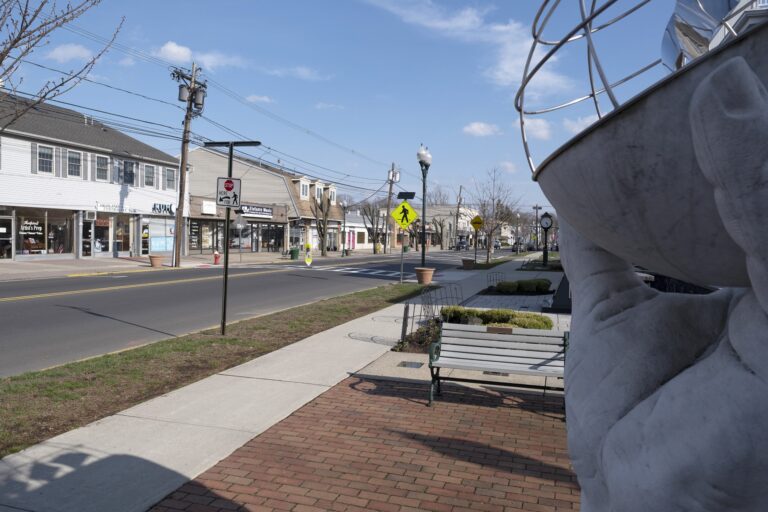 Scotch Plains Council Introduces Plan for Downtown Redevelopment
SCOTCH PLAINS — After more than four years of meetings, studies, surveys, consultations and hearings, the township council on Tuesday introduced the redevelopment plan for the publicly-owned properties in the central business district.
Mayor Joshua Losardo said at the council's business meeting that he was "very excited" to be formally introducing the plan, which the planning board will review next month before the council votes to approve the plan at its Monday, November 8 meeting.
Township redevelopment coordinator Thomas Strowe, in response to comments and questions from some residents on Tuesday, called the introduction "just a first step" in what he said will be "a multi-year process." He said that it is still not known "what the final project is going to look like" until a redeveloper is found and actual site plans are formulated. In response to a question about the actual costs of the project and how much the township can expect to gain from the sale of the public properties, Mr. Strowe said that will not be known until a redeveloper conducts market analyses to see what is feasible in terms of capacity and building size.
If studies were to reveal that fewer apartment units or less commercial space were what the market could bear at the time, then the township and redeveloper would adjust the plans and negotiate a sales price in line with the revised needs.
"The plan can be changed and adjusted," Mr. Strowe said.
Responding to a resident who claimed that the plans called for a five-story parking deck to be built in the downtown, Mr. Stowe said that was not true. Instead, parking will be distributed throughout the central business district, he said.
Several residents spoke out in opposition to the plan to relocate the township's emergency-services headquarters to Plainfield Avenue, citing pedestrian safety and what they said is an already heavily-trafficked area. Mr. Strowe said that aspect of the redevelopment plan will be addressed separately from what was introduced this week, and promised that a traffic study along with neighborhood input would be part of the process before a separate redevelopment plan for Plainfield Avenue is drawn up.
Residents in that neighborhood have been critical of the possibility that some of the conservation zone adjacent to the site may be used for the headquarters, but township officials have long insisted that, at most, a small portion would be required for a new facility — and then, only if a new court facility was built there. The township currently is consulting with neighboring towns about a shared-services arrangement for municipal courts.
Mayor Losardo said on Tuesday that once the question of the new headquarters is settled, he would favor a proposal to convert the conservation zone into Green Acres property, which would shield it from any future risk of development.
The redevelopment plan calls for a maximum of 350 residential units, with certain set-asides for affordable units, to be located in new, five-story developments where the municipal building and adjacent parking lot are now situated as well as where the municipal parking lot in front of the library now exists. A minimum of 15,000 square feet of first-floor commercial space will be included in those new buildings. A new, 27,000-square-foot, two-story library will be built where the current library sits, and 16,000 square feet for municipal government offices will be located on the third floor of that same building. The plans also call for development of two sizable public plazas — an 8,000-square-foot plaza on Park Avenue on the town hall property and a 5,500-square-foot plaza between the library and a new, mixed-use building on Bartle Avenue.
The council approved two traffic ordinances on Tuesday, one of which will place a stop sign on Montague Avenue at its intersection with Grand Street. The other will establish a reduced and uniform 25 miles-per-hour speed limit along the entire 2.7-mile length of roadway that encompasses Plainfield Avenue, Westfield Avenue and East Second Street, from Plainfield Avenue's intersection with Morse Avenue to East Second Street's intersection with Terrill Road.