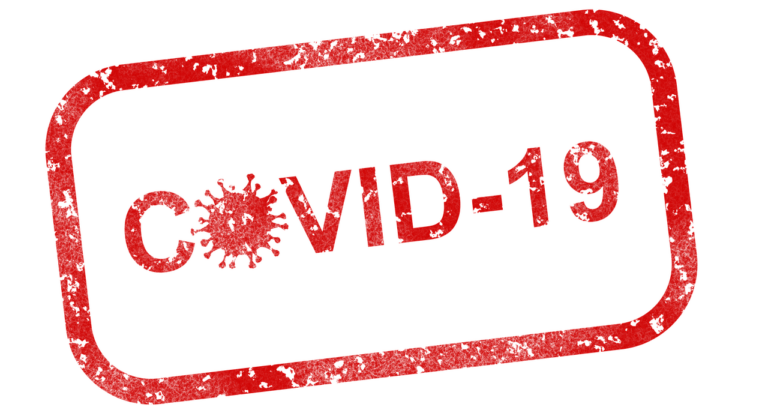 Board of Health Discusses Covid; Cites Restaurant Violations
WESTFIELD — On Monday, Westfield Board of Health officials outlined measures to combat Covid-19 through a concerted vaccination effort, employing pop-up vaccination clinics to help the unvaccinated and those requiring additional booster doses.
The announcement came from Health Officer and Board of Health Secretary Megan Avallone during the September Board of Health meeting held in the Community Room of the Westfield Municipal Building.
During her Covid-19 update, Ms. Avallone reported 136 cases of Covid-19 in Westfield during the month of August, 30 percent of which involved children under the age of 18. As of September 13, there were 78 cases, 35 percent of which involved children under the age of 18, according to the board secretary.
With a strong percentage of the adult population in Westfield vaccinated, the focus has shifted to children under the age of 18. According to Ms. Avallone, 65 percent of children in Westfield ages 12 to 17 have had at least one dosage of a Covid-19 vaccine.
Ms. Avallone's reports come as Covid-19 and its Delta variant continue to be a major health concern in Union County. In addition to Westfield, the Westfield Regional Health Department serves the communities of Fanwood, Garwood, Mountainside, Chatham Borough, New Providence, Roselle Park and Summit. Right now, the area falling under the purview of the health department, "the central east region," is one of two regions in New Jersey with "high" Covid-19 "activity," explained Ms. Avallone. The other area in question is the southeastern region, with the rest of the state experiencing "moderate activity."
Concerning the use of pop-up clinics, Ms. Avallone does not anticipate any shortage of vaccines going forward into the fall months. The Westfield Regional Health Department was in Chatham and Westfield this week and plans on hosting pop-up clinics at Roselle Park High School today, September 16, and at the New Providence Town Hall on Thursday, September 23.
With students back in the classroom, and masking weighing heavily on the minds of parents in New Jersey and much of the country, Monday's meeting saw frustration directed at board of health officials during the public portion of the meeting.
Much of the public frustration from parents comes in the wake of Governor Phil Murphy's Executive Order 251, mandating "masking in the indoor premises of all public, private, and parochial preschool, elementary, and secondary school buildings, with limited exceptions," as stated on the Office of the Governor's website. The order went into effect on August 9.
While the Westfield Regional Health Department does not have the authority to counteract the top-down policy of such a mandate, and can only advise local school boards, as was explained by Ms. Avallone during Monday's meeting, that did not stop residents and parents from airing their indignation at board members.
"I'm a Westfield mom who would like to put her son back in school," said Christine Binder, addressing the Westfield Board of Health during public comment. "I'm not comfortable with him being in a mask; he's had a lot of issues with it."
Ms. Binder explained that her son has a medical exemption for a mask, and she has decided to home school him. "Are we wasting our time coming here?" she asked. "I can't have my son sitting with a mask on his face for six to seven hours a day…We come here, we spend a lot of time trying to speak to you guys with the hopes you really care what we have to say as constituents," said Ms. Binder. "I don't know what to do, I don't know where to go. I'm home schooling my son."
In separate board business, the restaurant 1958 Cuban Cuisine of South Avenue West, Westfield came before the board on Monday after repeated violations spanning the last few months.
On hand to outline a plethora of violations against the restaurant was Principal Health Inspector Helen Mendez, who described the restaurant as "lacking daily oversight."
Health violations she witnessed while visiting the restaurant twice in June and once in July and August were characterized as a "pattern of non-compliance." These violations included workers not washing their hands, issues with the cooling of food, the dishwasher not sanitizing properly and "out of temperature food holding," which, as Ms. Mendez noted, could "potentially allow harmful bacteria to grow."
One June visit resulted in an unsatisfactory assessment, with the other visits conditionally satisfactory. The restaurant also was issued a summons by the health department for "failure to provide pest control," said Ms. Mendez. "We've done several things to try and bring the restaurant into compliance, such as giving them risk-control plans and logs."
On hand representing the restaurant were the owner, Luis Perez, and Ignacio Lopez, the restaurant's manager.
Both men emphasized that it has been difficult finding someone to come in and run the day-to-day operations that would help oversee practices and counteract the health violations outlined by Ms. Mendez. They did say, however, that they have someone currently coming in during the afternoons to help remedy the violations and would be looking to hire someone full time to fulfill the role.
During his comments to the board, Mr. Lopez said that a pest-control company has been hired to come in monthly.
Reacting to the restaurant's track record, Ms. Avallone expressed "disappointment" and "frustration" that over the course of three months, Mr. Perez and Mr. Lopez were unable to get a satisfactory rating. Ms. Avallone reiterated that the board of health had given ample guidance and feedback to help their restaurant improve its conditions.
"I'd really like to see the establishment be more proactive," said Ms. Avallone.
Ms. Avallone went on to recommend a two-day closure for any rating less than satisfactory over the course of the next year, with the board able to choose the two days of closure.
Ms. Avallone explained that the measure is not punitive, but rather an incentive to have the restaurant abide by the required "health and safety standards." The board agreed, passing the measure unanimously.