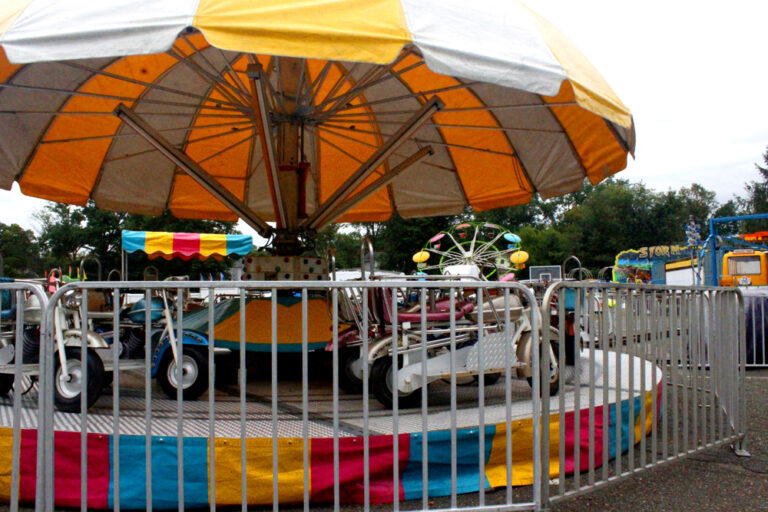 Summer Giving Way to Busy Fall In Scotch Plains and Fanwood
SCOTCH PLAINS — After a summer when many things returned to some semblance of normal, the fall calendar in Scotch Plains and Fanwood is a busy one, and one that will remain dependent on whether or not coronavirus-related restrictions need to be re-imposed as new cases rise.
The end of summer will be marked, after a one-year interruption, by the annual St. Bartholomew/UNICO Italian Festival over the Labor Day weekend, followed by the start of the 2021-2022 school year next week.
The festival, which has been held annually since 1974, honors San Nicola di Bari, the patron saint of Montazzoli, Italy, the town from which many emigrated to Scotch Plains in the early 1900s. It runs from 4:30 p.m. to 10:30 p.m. on Friday, September 3; Saturday, September 4, and Sunday, September 5, and from 3 p.m. to 8 p.m. on Labor Day, Monday, September 6. Live music, food, games, rides and nightly 50-50 raffles will be featured at the festival.
School-age children will then have a few more days to buy supplies and enjoy their final days of freedom before the new school year starts on Thursday, September 9, with students, teachers and parents all hoping that the 2021-2022 school year will be a normal one after two years of on-again, off-again learning due to the pandemic.
Both Scotch Plains and Fanwood have a wide array of public events scheduled for September and October, beginning with the FanJam 2021 music festival and classic car show at La Grande Park on Saturday, September 11, from 11 a.m. to 7 p.m. The following week will feature Fanny Wood Day on Sunday, September 19, from 10 a.m. to 5 p.m., which will include music, amusements for children and food and craft vendors. A craft fair also will be held in the train station parking lot. A Vintage/Antique Fair will take place on Sunday, October 24, at the train station.
Scotch Plains Day is set for Sunday, October 3, from 11 a.m. to 3 p.m., and also will feature live music, craft vendors, amusements and food trucks. The day before, on Saturday, October 2, the Rose Checchio Walk to Wipe Out Breast Cancer will be held in the downtown. Additionally, it is hoped that the Halloween Trunk or Treat event can take place on Saturday, October 23, on Park Avenue.
Township residents needing to conduct business with the Motor Vehicle Commission will be able to do so at two mobile units that will be set up from 10 a.m. to 2 p.m. on Friday, September 24, at the south-side firehouse on Raritan Road and at the Scotch Hills Country Club.
Residents can apply for REAL ID, as well as driver's-license renewals and registration renewals. In addition, they can receive veteran, handicapped and Purple Heart recipient placards, as well as permits and non-driver identification. License-plate drop-offs also will be accepted. Appointments must be made in advance; interested persons can check the township website for more details.
The weekly Farmers Market continues every Saturday until Thanksgiving in the municipal parking lot adjacent to the municipal building. Fanwood's bulky waste pickup is set for Monday, September 20, in the northwest and northeast quadrants and Monday, September 27, in the southwest and southeast quadrants. Permits are due by Friday, September 3.
September also will see the kickoff of the local campaign season. A special election will be held in Scotch Plains to fill the remaining year of an unexpired term, with Democratic Councilman Matthew Adams facing Republican Deanna Dell Bene in the Tuesday, November 2 election to fill the remaining 13 months of the seat formerly held by Mayor Joshua Losardo, who vacated that seat when he ascended to the mayoralty in January.