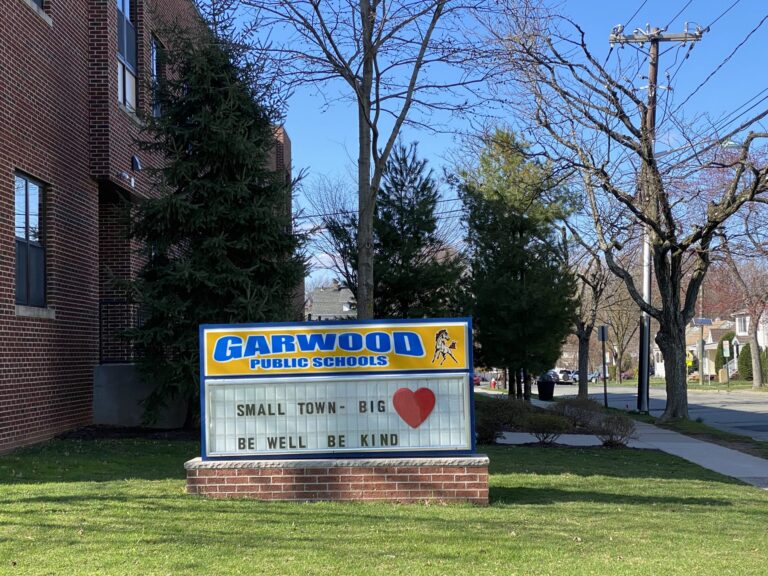 Garwood Supt. Details Back-to-School Plans
GARWOOD – The Garwood Board of Education met on Tuesday, at which time Superintendent Teresa Quigley, Ed.D., gave a report on Garwood's plans for bringing children back to full-day schooling. The presentation came after Governor Phil Murphy's executive order stating that all children must wear masks while in school.
During her report to the board, Superintendent Quigley offered a PowerPoint presentation addressing preparations for the upcoming school year. She started by thanking the teachers who had worked hard the previous year to make sure that all students at Lincoln School were learning at the same pace as any other. "They were doing everything academically on par, even though we were only in school four hours a day, because they had it down to a science," she said.
She continued her presentation by saying that the plan for this academic year is similar to the one last year, because "last year worked." Staff will continue with extra cleaning of the school. Desks will be spaced at least three feet apart in accordance with state mandates, but will sometimes be up to five feet apart based on the size of the classroom.
Lincoln School will now operate under a full six-hour day, with first through eighth grade being dismissed at 2:55 p.m.. However, the first two days of school will be half days. "Our kids were four hours all last year, so we thought it was best if they had their first two days like last year, and then we'll get into the swing of things for a full day on Monday," Superintendent Quigley said.
The school will continue with separate entrances and exits. Pre-K through fourth grade will continue to go into the school in cohorts as they did last year. The biggest difference will be in the middle school, where students will now switch classrooms as opposed to the teachers. Superintendent Quigley said that entrances and exits for middle-school students will be determined by homeroom assignments, which will be released this week.
Superintendent Quigley addressed the issue of lunch with a lunch table set up in the room. "We're going to have our kids separated…We'll have our regular lunch periods that we've always had," she said. The lunch tables will have clear plastic barriers so that kids can sit across from each other and eat lunch. No students will be required to wear their masks during snack or lunch.
It will not be required for students to get their temperatures checked at school. Superintendent Quigley said that all parents will be required to check that their child does not have any Covid-19 symptoms before sending them to school.
Other various improvements to the school that have been done over the summer include an updated ventilation system, a new gymnasium floor and water-filter installations in place of water fountains throughout the school. Superintendent Quigley thanked Business Administrator/Board Secretary Dr. Dennis Frohnapfel for his continued work in getting all of the facilities updated to satisfy Covid-19 requirements.
The superintendent said that she thought masks would not be required when making her original plans back in June. However, Garwood is set on following the state mandate. "If you read the fine print, the executive order is in place until further notice; it's not in place for the whole school year. So, we'll continue to monitor the executive order, and ideally hope that we won't have to have it if the Covid cases come down…I do hope that the masks are gone sooner than later," she said. Mask breaks will still be provided for all students throughout the day as long as the mask mandate is in place.