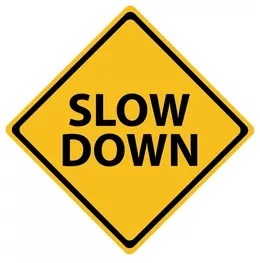 Scotch Plains to Lower Speed Limits
SCOTCH PLAINS – In response to concerns expressed by residents last week, the township council on Tuesday introduced an ordinance to lower speed limits on Westfield Avenue, Plainfield Avenue and East Second Street.
At a meeting on August 2 with residents living on or near those streets, township emergency-services leaders and Mayor Joshua Losardo heard numerous complaints about vehicles traveling at high rates of speed on that half-mile thoroughfare near where the police and fire departments and rescue squad could be relocated as part of the downtown redevelopment effort.
The ordinance introduced this week is the direct result of those concerns, said both the mayor and Councilman Matthew Adams. The speed limit in both directions will be reduced to 25 miles per hour along the entire 2.7-mile length of roadway, on Plainfield Avenue from its intersection with Morse Avenue through Westfield Avenue, and on East Second Street to its intersection with Terrill Road. A public hearing on the ordinance will be held at the council's Tuesday, September 21 meeting.
In addition, the police department will step up patrols on that stretch of roadway to ensure compliance with the reduced speed limit. Additional LED traffic-calming devices also will be installed, as will new pedestrian-crossing signs and flashing signs to alert drivers to their speeds.
In other business, the council approved an ordinance that will prohibit fixed or portable basketball nets on poles on streets between November 30 and March 31. Deputy Fire Chief Skip Paal explained that having that equipment in roadways during snowstorms has caused accidents and made it difficult for snowplows to fully clear streets. First offenses will be met with a warning, second offenses with a fine of $100, and subsequent offenses, $250 fines.
Township Manager Al Mirabella said on Tuesday that with the recent uptick in virus cases, masks will be required for visitors to the municipal building. He also said that township employees will be encouraged to get vaccinated if they have not done so yet, and if they are not vaccinated, they will be subject to weekly testing.
At the start of the meeting, Mayor Losardo announced that the police department on Thursday, September 2, will hold a ceremony at the corner of Park Avenue and Westfield Avenue to honor Florence O'Sullivan, the township police chief who is the only officer to die in the line of duty — on September 2, 1921. A ceremonial street plaque will be unveiled on that date to mark the 100-year anniversary of his death.