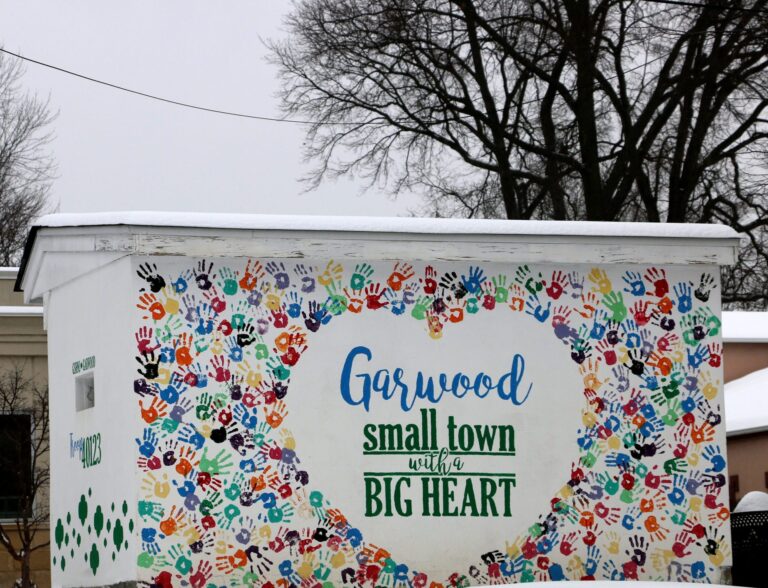 Christina Ariemma Retires After 25 Years of Service
GARWOOD – Christina Ariemma, borough administrator and municipal clerk, attended her last meeting on July 22, officially retiring from her role after 25 years of service to Garwood. Ms. Ariemma plans to move to New York and leave the roles of borough administrator and municipal clerk to Kyle Harris and Catherine Cameron, respectively.
Ms. Ariemma's career was celebrated at the recent governing body meeting, with Mayor Sara Todisco, council members and peers present to congratulate Ms. Ariemma. Former mayors Dennis McCarthy and Charles Lombardo were in attendance as well.
The meeting started with congratulatory words from council members during the council-comment portion of the meeting. Councilmen Sean Benoit, Russell Graham and Michael Ince thanked Ms. Ariemma for her service to Garwood and for her patience fielding all of their questions. Councilman Vincent Kearney said, "I am honored to be your official last new member of the council ever. It's actually the first time I'm ever sitting here and it's the last time you are."
Councilman Marc Lazarow added, "I know the kind of devotion you have shown this community, and 25 years is nothing to sneeze at. It's something to be proud of…And knowing that Garwood is reliant on you for so many hats, the fact that you've been able to juggle [that] is just a credit to how amazing you've been able to perform this job."
Council President Jen Blumenstock opened her comments to Ms. Ariemma with a joke. "The best present I can give you is a short meeting, so I will keep this short and sweet," she said. "It has been such a pleasure and honor not only working with you but getting to know you. Your knowledge and expertise on Garwood, it surpasses all of us here."
Mayor Todisco presented Ms. Ariemma with a framed picture of the Aeolian Castle Façade located on North Avenue and a certificate for her years of service. "Two and a half years ago, you said what an honor it was that I was the last mayor you were swearing in. But I want to say that it's such an honor for me to be the last mayor you have spent the last two years with," she said. "When I took the job, you said, 'I'll work harder for you than ever.' But I really don't think that was just because of me; that's who you are."
Mayor Todisco said that she and Ms. Ariemma had known each other for a long time. Ms. Ariemma had been Mayor Todisco's Girl Scout leader when Mayor Todisco and Ms. Ariemma's own daughter were in school together. Mayor Todisco said she appreciated how welcoming Ms. Ariemma had been to her when she was council president and how helpful she has been to council members throughout the years. "[Garwood] is better off because of you and all that you've done for it," she said.
Ms. Ariemma gave a small farewell speech to those gathered in Borough Hall. She thanked her colleagues throughout the years who taught her the ropes of the job. She singled out Doris Polidore, the previous borough administrator, whom Ms. Ariemma spent three years learning from. "She taught me many, many things. The history she taught me…she would sit and tell me stories and that's how I know all of them," Ms. Ariemma said.
Ms. Ariemma proceeded to wish the best for Mr. Harris and Ms. Cameron. "I said, 'maybe it's going to be better.' [Mr. Harris] knows things that I don't know and now we have two people doing one person's job," said Ms. Ariemma. "Someday maybe I'll come back to see you retire."
Ms. Ariemma lastly thanked her family for all of their support throughout the years. She was met with a standing ovation from all in attendance at the conclusion of her farewell.
The council meeting was held in person for the first time since the Covid-19 pandemic forced the meetings to be held virtually. Councilman Benoit attended the meeting virtually. The meetings will now be broadcast through YouTube on the "Garwood Borough" channel. Any who wish to watch the council meetings from home can continue to do so through these means.