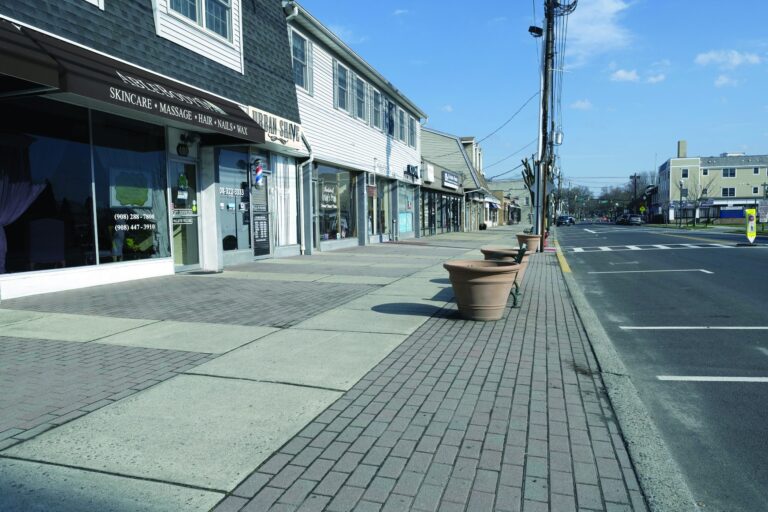 Hearing to Resume July 29 On Assisted-Living Facility
SCOTCH PLAINS — The zoning board of adjustment will continue a hearing later this month on an application to build an assisted-living facility on Raritan Road.
Capital Seniors Housing Development LLC is seeking to build a three-story, 86-unit assisted-living facility at 1814, 1820 and 1830 Raritan Road, which is situated across from the road's intersection with Black Birch Road and east of the Union County Vocational-Technical Schools campus. Presently, there are single-family houses on each of the three lots that will be razed and the parcels combined into a single lot. Several variances are being requested, including one for building height, since two-and-a-half-story buildings are allowed and the facility will be three stories high. Additionally, the facility will be located in a residential zone, which also triggers another variance.
At last Thursday's hearing, engineer Gary Vecchio told the board that the facility will be contained in a single 77,400-square-foot building. An initial plan had included an entry driveway located on the property's west side directly across from Black Birch Road, but after discussions with residents concerned about traffic congestion and safety, a new plan shown last week placed the main driveway along the east side of the property. An access driveway only for use by fire department apparatus will be located on the west side. Mr. Vecchio said that rainwater will drain towards the rear of the property and that an underground detention system will be placed at the rear of the lot.
The board has scheduled a special meeting for Thursday, July 29, to continue the hearing, which will stretch into the fall months since a Black Birch Road resident has hired an attorney, Marc Rogoff, to challenge the application. Last week, Mr. Rogoff briefly questioned some aspects of Mr. Vecchio's testimony before the meeting was adjourned.