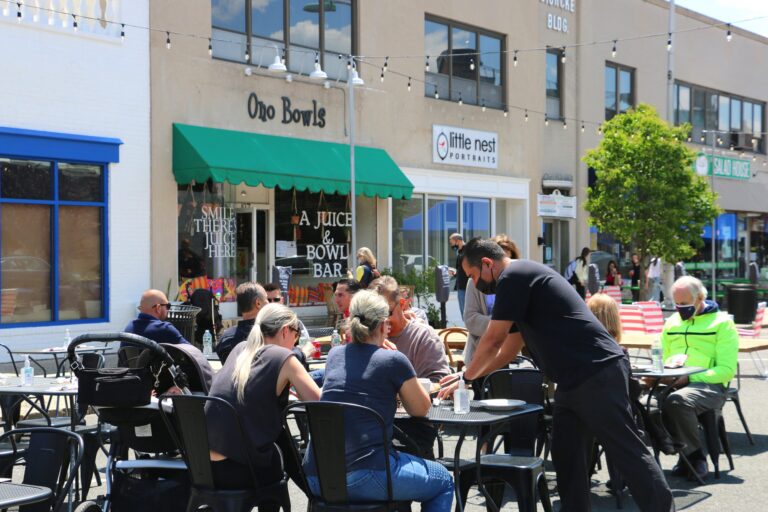 DWC Seeks Solutions to Local Worker Shortage
WESTFIELD — The challenge facing Westfield small businesses in finding employees post-pandemic was a leading topic of discussion introduced by Executive Director Bob Zuckerman during the Downtown Westfield Corporation's (DWC) June 16 meeting.
Prior to Wednesday's meeting, Mr. Zuckerman had met with State Assemblyman Jon Bramnick and Mayor Shelley Brindle, where they discussed the shortage of workers for Westfield's restaurants and retail merchants.
"Especially with extended unemployment benefits, the extra three hundred dollars for each person on unemployment, it's been tough for service businesses to get help," explained Mr. Zuckerman.
He said the conversation led to a brainstorming of ideas that included creating a job fair in town for Westfield's restaurants and shops.
"I think there are a lot of retailers and restaurants having this issue," said Mr. Zuckerman. "We're thinking a job fair would be a real benefit for our merchants."
Mr. Zuckerman also discussed partnering with the Greater Westfield Area Chamber of Commerce (GWACC). Together, the organizations would compile a survey to send out to Westfield merchants. The intent would be to collect specific information on how businesses are being affected. This survey could be used to inform the planning of a future job fair, it was noted.
Regarding a timetable, Mr. Zuckerman floated the idea of a post-Labor Day jobs fair.
Other, more immediate solutions to the labor shortage also were discussed during last week's meeting. One such idea was put forth by Gene Jannotti, chief executive officer of the GWACC, where he proposed the DWC and Chamber compile and publish a list of Westfield merchants in need of employees. Mr. Jannotti suggested publishing the information "on some sort of regular basis."
Councilwoman Dawn Mackey proposed using the recently rolled-out new town website to post job listings.
"The Chamber and DWC could cover all the jobs that are available," said Councilwoman Mackey. "People are always looking; we could start training people — this [town website] is the place you can go."
In other news, the DWC took official action authorizing the agency to cover the monthly $29 subscription for its merchants using the Beyond Main app and online marketplace. The cost to cover the participating businesses totals $3,000 out of the $5,000 budgeted in 2021 for the project. The $3,000 payment continues access to the DWC's participating merchants until the end of the year.
Mr. Zuckerman said afterwards it would be up to those businesses to continue using the online platform.
Members expressed support for the Beyond Main concept and optimism that the app will further catch on.