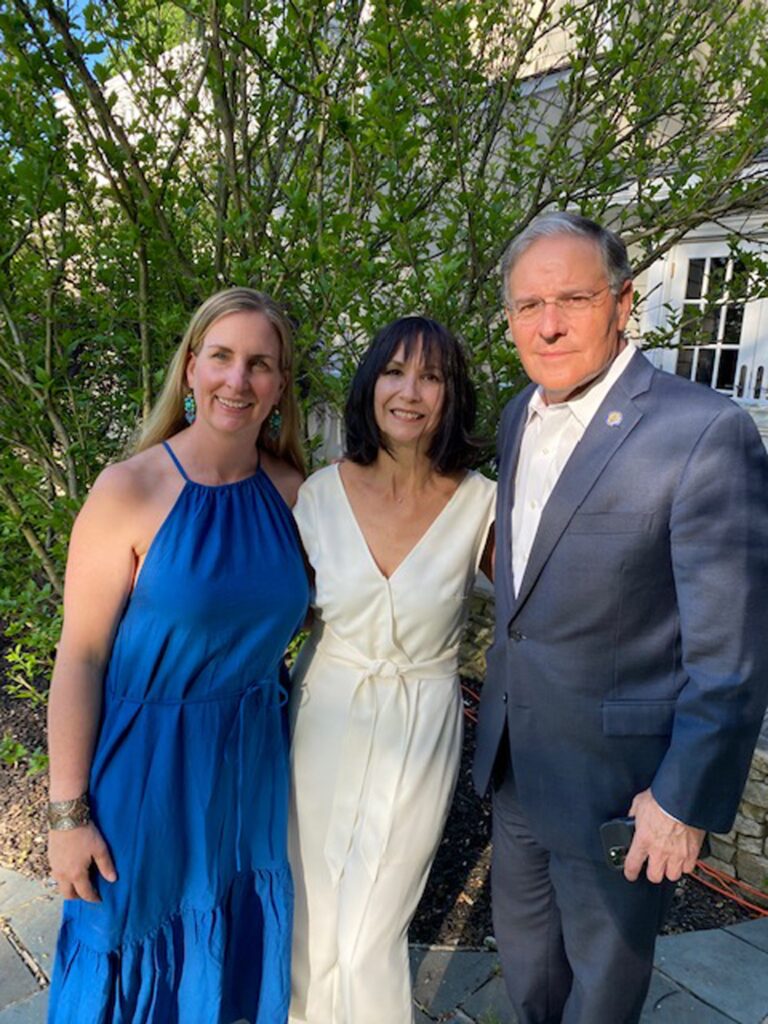 Denise Garrett Officially Kicks Off Campaign for Westfield Town Council to Represent Ward 2
Long-time resident emphasizes need for transparency and communication, improvements to parks and sports facilities, community safety and the prevention of overcrowding.
Surrounded by family, friends and supporters, Denise Garrett officially launched her campaign for Westfield Town Council to represent Ward 2 during a fun and casual kick-off event at her home. More than 75 attendees gathered to hear more about Garrett's views on critical issues impacting Westfield, including our sports and recreation facilities, downtown planning and development, and community safety.
"I am ready and eager to collaborate with Westfield's leadership to find fair-and-balanced solutions that will drive the change needed to ensure Westfield remains one of the most coveted destinations for current and future families," said Garrett. "I am confident that my more than 20 years of experience in compliance and risk management provides me with the business acumen required to make thoughtful, yet timely decisions."
Also in attendance were Westfield Mayoral Candidate, JoAnn Neylan; New Jersey General Assembly Leader Jon Bramnick (R-Union); Senator Tom Kean Jr. (R- 21st Legislative District in the NJ Senate) Michele Matsikoudis, candidate for New Jersey General Assembly's 21st Legislative District; Councilman Mark LoGrippo (R-Ward 3) and Amanda Como, candidate to represent Ward 1 in the Westfield Town Council.
Committed to de-politicizing local issues and the upcoming election, Garrett added, "The issues that matter to our community are not about Republican versus Democrat or 'us' versus 'them'. It is about what is best for the community and our residents."
A resident for 16 years with her husband, Bill, Garrett explained that her sense of hope is why she is running for town council.
"If I have the honor to serve as your councilperson, my goal will be to focus on doing the right thing for our residents, our community and our children," said the mother of three. "I have always admired the dedication our residents have to our town's success. We are a community that remains focused on preserving nature, a community that respects and honors traditions all while creating a 'home' for everyone even after they move away."
Garrett invited residents of Ward 2 and across Westfield to share their concerns and insights to help shape her views and priorities. She will be conducting small group events over the coming months to hear more from residents, as well as sharing specific ideas and proposals for how she will drive change and impact should she be elected.