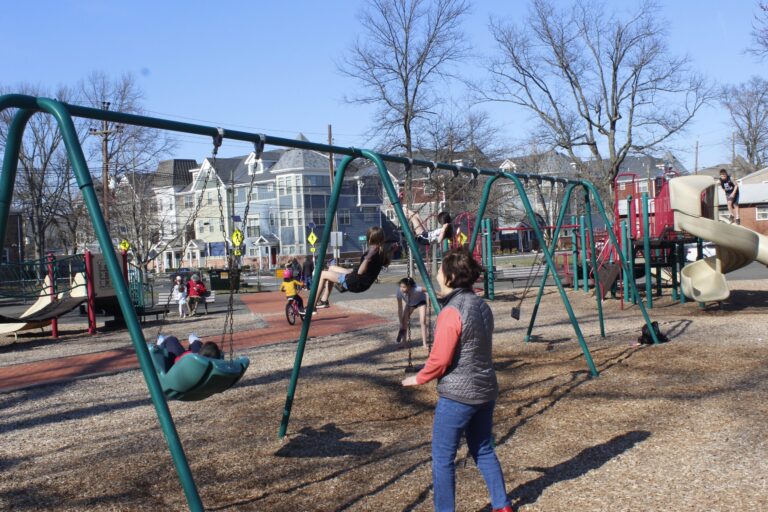 'Ambitious and Aggressive' Master Plan Unveiled For Township Parks
SCOTCH PLAINS – The master plan for township parks and recreation facilities envisions significant upgrades to several parks as well as more artificial turf and lighted sports fields, plus feasibility studies on possible outdoor swimming pools and an indoor recreation center.
"I'm very pleased with it," Recreation Commission Chairman Mike Walsh told The Westfield Leader and The Scotch Plains-Fanwood Times. He said the "ambitious and aggressive" plan was "exactly what I was hoping to get back" after a two-year study involving the commission, a steering committee and a Kentucky-based consulting firm that evaluated all of the parks and sports fields in town and then made recommendations for improving existing facilities and developing new ones.
At last week's township council meeting, highlights of the plan were presented by Recreation Director DJ Salvante and Patrick Hoagland with the Kentucky-based firm of Brandstetter Carroll Inc. Mr. Salvante said one of the things learned during the pandemic was "the important role that parks and recreation play in the mental health and the physical well-being of our community."
Mr. Hoagland last week presented several slides to the council detailing various aspects of the master plan, including a listing of the results of his assessment of the parks and sports facilities, which he described as "well-maintained but old." He cited a lack of ADA accessibility to certain sites as well as inadequate parking. He also found a lack of walkways in the parks. The artificial turf at the south-side field, which was installed in 2008, is "aging," he said, and there are cracks in some of the tennis and basketball courts. Most of the playgrounds are similar and old, Mr. Hoagland said, and the lack of indoor facilities limits the recreation department's options for winter programming.
As part of putting together the master plan, surveys were mailed to township residents, and web and handout surveys also were distributed. Mr. Hoagland said the mail surveys showed that the top priorities for facility investments were more walking and hiking trails, paved bike trails and more natural areas and nature parks. Survey respondents also wanted to see investments in more concert and art performances, fitness and wellness programs, programs for seniors and outdoor movies.
As for the most important actions that the township should be taking, survey respondents called for upgrades to existing parks and facilities, acquisition of more open space, developing new recreation trails and developing an outdoor swimming pool facility.
Mr. Hoagland also summarized the plan's recommendations, among them more artificial turf and lighted fields to expand the hours those fields will be available; feasibility studies for a pool and a recreation center; more nature programming at Brookside Park; creation of a Scotch Plains Parks Foundation to raise money and to organize volunteers, and expanded marketing of the township's parks and historic sites to attract more out-of-town visitors. Among the capital improvements recommended are additional and improved restrooms; development of a dog park; replacement of dated playgrounds; development of a stage or amphitheater, possibly at Brookside Park, and expanding or replacing the building at that park to provide a year-round venue.
Conceptual renderings of renovations to Brookside, Green Forest and Kramer Manor Parks also were shown at last week's council meeting. Besides the expanded building and amphitheater at Brookside, Green Forest would undergo a complete renovation, including revamping the existing building, installing a new playground and either doing away with the existing tennis courts and replacing them with a multi-purpose court for roller hockey and basketball and installing pickleball courts or keeping two of the tennis courts and developing the multi-purpose courts. Kramer Manor Park would see upgrades to its tennis and basketball courts, the development of pickleball courts as well as the addition of a walking trail around the park's perimeter.
Mr. Walsh, the recreation commission chairman, said he views the master plan as a "living, breathing document" that will be examined periodically to see what might need to be revised or altered. More immediately, the commission will begin to prioritize what needs to be done first. The south-side field, he told The Leader/Times, may be one of the more pressing needs. He also called the plans for Brookside, Green Forest and Kramer Manor Parks "very exciting" and said he was looking to focus on them sooner rather than later.
Mr. Salvante said his department will begin working with the commission on what he called "an A-to-Z" master plan and prioritizing what should be addressed first and laying out both timelines and funding options. He told The Times he was heartened by Mayor Joshua Losardo's remarks last week that the recreation commission should come to the council with ambitious requests for upgrades to parks and sports fields because the council will be very supportive of those efforts. Mr. Salvante also said that consultations with residents living near parks and fields will be an important part of the efforts. "They are the eyes and ears," he said. They tend to use the nearby parks most often and can be important sources of what needs to be done.