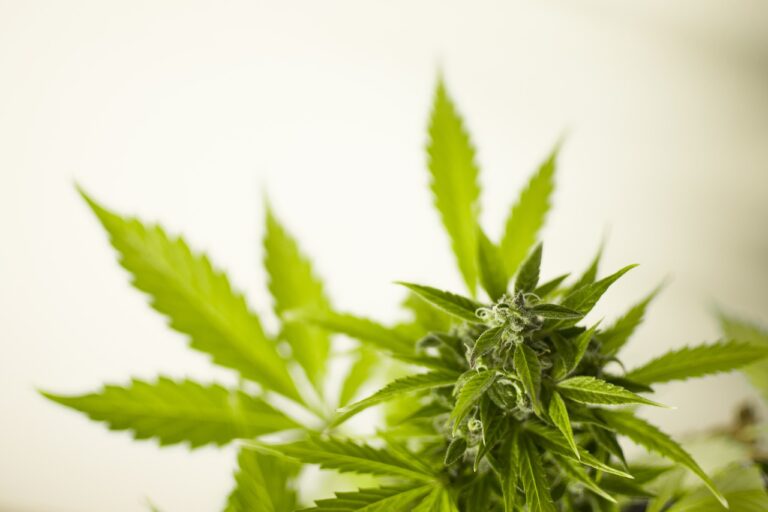 Cannabis Comm. Hears Mostly Opposition to Dispensaries
WESTFIELD — Legalized cannabis is here to stay in New Jersey, but Westfield residents who participated in a virtual meeting held by the town's cannabis commission last Thursday overwhelming opposed the prospect of the municipality allowing the licensing of recreational cannabis dispensaries.
"It's a basic decision. Under the law, municipalities have 180 days, and that's until August 21 this year, to either prohibit outright, or limit the number of establishments, distributors or delivery services," said Councilman Mark Parmelee.
The Westfield Cannabis Commission is charged with delivering to Mayor Shelley Brindle and the town council a recommendation either in support of or opposition to allowing recreational cannabis establishments. The commission includes Councilmen Parmelee and Michael Dardia, as well as the police chief and the fire chief, town officials and selected residents.
If the municipality passes an ordinance authorizing the potential licensing of recreational cannabis establishments, the decision will take effect for five years, explained Councilman Parmelee.
If the governing body opts in, it will be responsible for creating civil penalties for violations of an opt-in ordinance — and controlling where and what kind of recreational dispensaries are allowed. Licenses include allowing retail dispensaries, cultivator and wholesale licenses and even a delivery-service license.
"The recent legalization of marijuana in New Jersey raises many questions for every community about if and how it plans to move forward with regard to dispensaries on the local level," according to the Westfield Cannabis Commission website.
Last Thursday night's meeting was organized by the commission to further gauge where residents stand on the pending decision so that any recommendation offered by the commission would reflect the will of residents. The meeting, which featured more than 20 speakers presenting their opinions and convictions, focused mainly on the prospect of licensing retail recreational cannabis dispensaries.
"It's a huge decision that will change the very fiber of this town," said Kerry Murphy of Codding Road, an advocate of opting out. "It will no doubt increase [cannabis] usage among teens; we can't be naïve about this. It will provide a much easier avenue for all, including teens.
"In our schools, they are being taught to say no to drugs, as they should be," remarked Ms. Murphy. "But, hey, let's open a dispensary, and completely contradict the message; that doesn't make sense."
The vast majority of residents who spoke at the meeting expressed disproval of the prospect — echoing Ms. Murphy's concerns regarding the impact it might have on the town's children, teenagers and Westfield's family-centric character.
"My opinion is no, no, to all of them [cannabis licenses,]" said Mona Zhao of Normandy Drive. "Because I don't think Westfield is a town for this purpose. If adults want to consume marijuana, it's not my business what they want to do behind their own doors. But this is a family town. We have so many kids we need to consider. We need to set examples for our kids and not send a message this is something we want to encourage.
"If we're only doing this for the money purposes, then I would say find other ways to do that, please," said Ms. Zhao.
Jacqueline Maher of Fairmont Avenue was another vocal opponent to cannabis licensing in town. A young mother of two who recently moved back to Westfield and purchased a home, Ms. Maher questioned the place a dispensary would have in Westfield.
"I always felt that Westfield was safe and fostered such a positive atmosphere. It was such an awesome experience growing up here as a child," said Ms. Maher. "I have to say, opening a dispensary, or stores of this nature, would make me think twice about settling and raising my children here.
"The thought of them walking home from school, walking into town to meet friends, and walking by a marijuana dispensary is so disappointing," she added.
Throughout the course of the night, there was a lone Westfield resident who was unambiguously in favor of opting into an ordinance that would allow licensing for recreational cannabis.
"This will be legal across the state," said Clark Biggers of Norgate Road. "Having no retail dispensaries will not have any correlation with keeping it out of Westfield. I hope everyone realizes that it will be here, whether you want it or not. What we would simply keep out is any revenues."
Mr. Biggers went on to explain that the loss of potential revenues from cannabis dispensaries would "push up more pressure for other taxes, such as property taxes."
Westfield's Cannabis Commission meeting comes in the wake of Scotch Plains, a neighboring municipality, opted in to recreational marijuana. On Tuesday evening the Scotch Plains council approved the final reading of an ordinance to allow the sale of cannabis products will be permitted only in establishments along Route 22 and in the M-1 and M-2 zones, primarily located along a stretch of Plainfield Avenue and Jerusalem Road. On-site consumption of cannabis products will be permitted in those establishments located on Route 22 only.