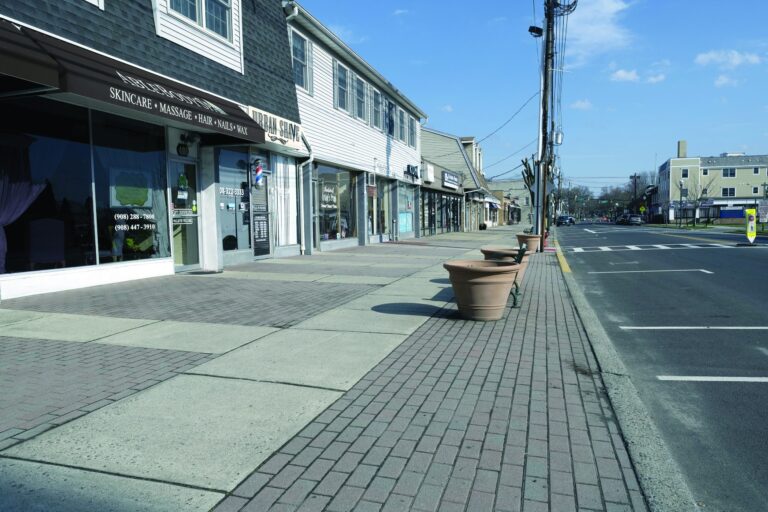 Other Projects Move Forward; Downtown Plans Look Imminent
SCOTCH PLAINS – Mayor Joshua Losardo said earlier this month he is optimistic that plans for the first phase of downtown redevelopment will soon be ready to be unveiled to the public and then adopted by the township council in June.
At the downtown redevelopment committee's meeting on April 14, the mayor said he had expected to be able to show the plans last month, but that "a project this important and this massive takes time" to finalize. He said the developers — Advance Realty Investors and its partner, PS&S Engineering — also will include conceptual renderings of what the redeveloped public properties will look like. "Pictures say a thousand words," the mayor said, and "demonstrate what the committee has in mind" for the properties slated for development.
Those efforts will be centered on the township-owned properties where the municipal building, the firehouse and the library are located as well as the parking lots adjacent to the municipal building and library, behind the stores that front Park Avenue and the parking lot behind the row of businesses on East Second Street adjacent to the CVS pharmacy. The police, fire department and rescue squad headquarters, along with the township administrative offices, will be relocated to new facilities outside of the downtown, likely on Plainfield Avenue across from the public works department. A new library will be built in the same area as the present location on Bartle Avenue and will include space for township government offices.
Redevelopment of these properties is expected to result in about 48,000 square feet of new retail and office space, more than 1,400 new parking spots and 177 new housing units, 35 of which will be set aside as affordable-housing units.
At this month's meeting, redevelopment coordinator Thomas Strowe reviewed some of the other development projects — separate from the township-owned properties — currently underway. A proposal to develop the tract of land at the corner of Grand Street and Forest Road, a property that is owned by the Scotch Plains Baptist Church, is in the works. Mr. Strowe said the conceptual plans he has viewed call for a three-story apartment building with 30 units — six of which will be tagged as affordable units — and 40 parking spaces.
A proposal to consolidate and develop two lots at 1770-1772 and 1774-1778 East Second Street was presented to the planning board last month, but board members were skeptical about some aspects of the plan, primarily its density. Elite Properties at Scotch Plains LLC wanted to build a three-story structure, with the first floor including a small, 1,645-square-foot section dedicated to retail use as well as a 50-space parking garage along with an entry lobby and elevator and stairwell to the upper floors. Fifteen apartments — mainly one- and two-bedroom units — would be on the second and third floors. Five of them would be designated as affordable units. A second hearing was put off until May so that Elite could work with township officials on revised plans that would pass muster with the board. Mr. Strowe was optimistic that an agreement would ultimately be concluded, likely with fewer apartment units, and said that "East Second Street is just screaming for redevelopment."
A proposal to redevelop property at 365 Park Avenue, across from the Stage House restaurant, also is in the works, with plans calling for a three-story building with commercial space on the ground floor and office space on the upper floors. Mr. Strowe said that township officials have a site plan in hand and currently are reviewing it. He said he expects to soon receive site plans for redevelopment of property at 1805 Front Street into three-story apartments containing 42 units.