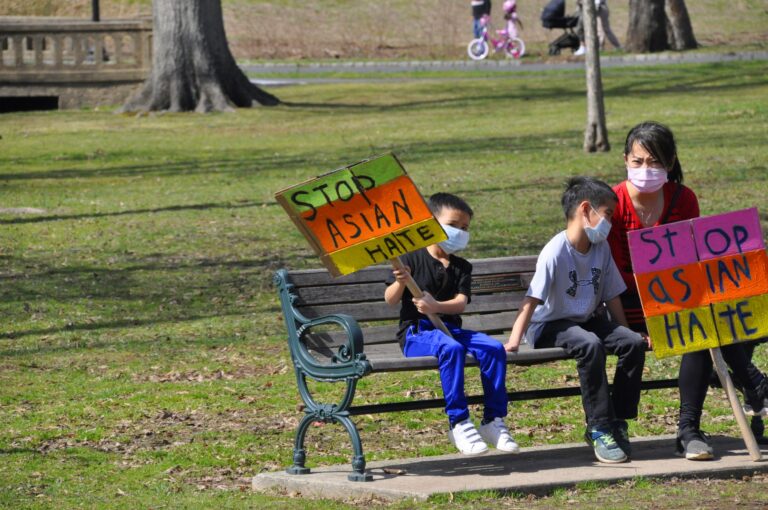 Bias Incidents Target Asians in Westfield
WESTFIELD — Bias incidents have been on the rise in New Jersey since 2015, according to a report from the New Jersey State Police (NJSP). In 2019, 994 bias incidents were reported in New Jersey, a 75-percent increase in reported incidents from 2018, according to the report on the NJSP website.
"If you think hate speech is just a problem that exists somewhere else, that's sadly incorrect," Westfield Mayor Shelley Brindle wrote in a letter to the editor of The Westfield Leader/Times, pointing to two recent incidents involving hate speech targeting Asian American families in town.
After The Times reached out to a member of the Westfield Area Chinese-American Association (WACAA) for comment, two families came forward with stories of bias incidents.
Late one evening in February, Jenny Q. received a call from an unknown person who asked her if she was Chinese. This unknown individual then told Jenny to "Go back to your home." The phone call ended shortly after, before Jenny was able to record the conversation.
"I was a little afraid," said Jenny. Fearing that this person might know where she lived, Jenny called the Westfield Police Department. A police officer called her back. She gave him the phone number, and he said he would call her back with any news.
Jenny called the police station every day for a week before she was able to connect with the officer again. He told her that he had tried to call the individual a few times and believed it to be a fake phone number. The officer said he did not believe the caller knew where Jenny lived and most likely targeted her because of her last name. The Westfield Police Department did not respond to The Leader/Times' request for comment.
This was not the first instance of bigotry Jenny has experienced in town. About five years ago, she said, she was driving near the border of Clark and Westfield when a car full of young women sped past her. She said the young women jeered at her and yelled, "Chinese chicken" repeatedly out the window while also giving her "the finger." The incident was not reported because Jenny said she had no idea how to identify the girls.
These particular occurrences are memorable because most people are good, she said. Jenny encouraged people to speak up about bias incidents. "We cannot keep silent," she added.
Another Asian American Westfield family who reported experiencing racist slurs spoke to The Leader/Times on the condition of anonymity. Their child was in first grade when three classmates began taunting him about his lunches and calling him "Chinaman." Their son tried to explain where he was born (as it was not in China) and that he did not understand why they were calling him that.
The teacher was sensitive to the situation and quickly handled it by reaching out to the children's parents, said the boy's mother. One child apologized, but the other sets of parents told the teacher that their children "didn't do anything wrong," the mother said. The boy's parents asked to meet with the other children's parents, but told The Leader/Times the parents who had not admitted wrongdoing by their youngsters refused to meet. The teacher and school principal reported the incident up, but nothing more came of it. The teacher made sure to keep the children apart with seating and group work.
The next year, the boy and the three children were put into separate classes, but the taunting continued when the classes combined during recess and gym, the mother said. She recommended that parents whose children are involved in a bullying situation, whether it involves race or not, be involved in the process and seek resources because the school "can only do so much."