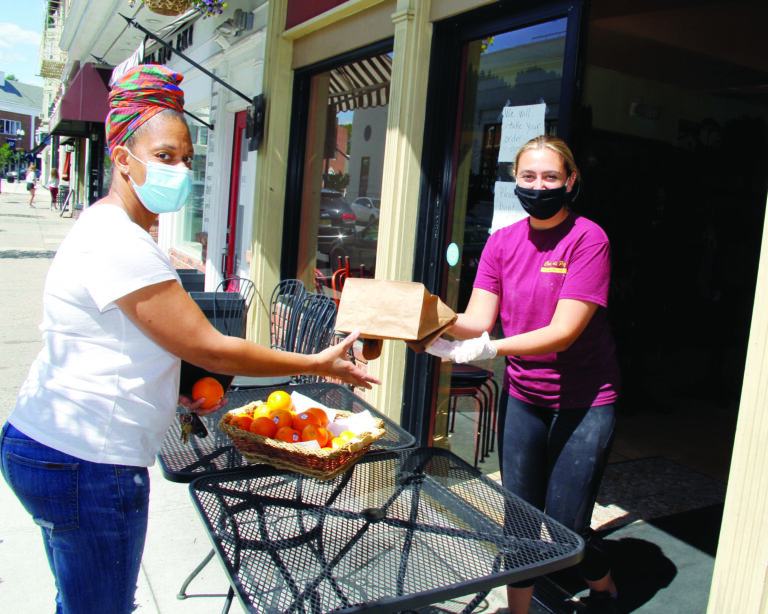 Delivery Apps Impose High Commissions on Restaurants
AREA — Food-delivery apps have seen enormous growth in the past year and some have posed themselves as champions of "eating local," but local restaurants face immense fees in order to use their services.
When the Covid-19 pandemic shut down every restaurant to in-person dining over a year ago, restaurants had no way of making money except through delivery or pickup. After a year of turbulence, New Jersey is still only at 50-percent capacity in restaurants to prevent the spread of Covid-19. Governor Phil Murphy said Monday that there will not be any new reopenings in the state for the foreseeable future due to the prevalence of new Covid-19 strains.
Many restaurants have turned to food-delivery apps to attract customers who are concerned about in-person dining. According to Business of Apps, food-delivery app users jumped from 95 million in 2019 to 111 million in 2020. These apps made an estimated $26.5 billion in 2020, compared to $22.05 billion in 2019. Apps like Grubhub, Uber Eats and DoorDash make their profit by taking a commission of anywhere from 18 to 30 percent of the order from the restaurant.
For some restaurants, the fees are what they are. Kenny Dolan, a manager at Sweet Waters Steak House in Westfield, said that Sweet Waters' owner and the managers feel that "a lot of this business, I don't think you'd be getting if you weren't using these delivery services." Sweet Waters was using DoorDash when the pandemic hit and added Uber Eats shortly afterward. Mr. Dolan said the restaurant recently added Grubhub, which has an 18-percent commission, to its mix and will eventually phase out Uber Eats, which has one of the highest commission percentages, hovering around 30 percent depending on the time of day and other promotions.
Mr. Dolan said customers can call the restaurant directly for pickup if they want, "but if you want something that bad, but you don't want to go out and get it, these (apps) are your only options."
He said he thinks "it's a necessary thing" and that although the commission is high, Sweet Waters is "still turning a profit" on the delivery orders, even if it is a smaller amount than if customers ordered directly with the restaurant or ate in-person. He said money spent via food-delivery apps is likely money that would not have been spent otherwise.
"In times like this, every dollar is important," Mr. Dolan concluded.
For others, the third-party apps are not worth it. Annette Colbertaldo, co-owner of Farinolio, also in Westfield, said her restaurant chose to do its own delivery through "the heart of the pandemic," mainly due to the commission rates of the apps. "The percentage that the services took was astronomical," she said.
Doing delivery themselves also meant employees could ensure the food arrived without getting crushed or shaken up and without having to seal the bags. Ms. Colbertaldo said she has seen delivery drivers stack up meals and worried about the food being thrown around en route.
"It just wasn't for us," Ms. Colbertaldo said. She said that managing the restaurant and orders and sending employees to deliver food "got pretty tense" and that the restaurant is now only doing delivery with a set minimum on orders.