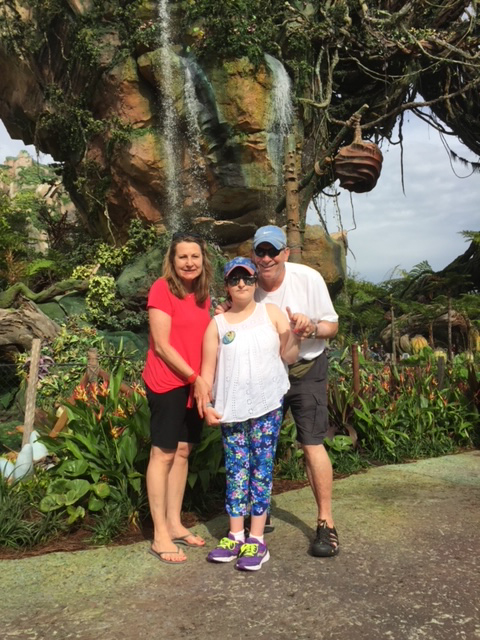 Local Man Seeks Living Liver Donor
MOUNTAINSIDE — Rob Naulty and his family are praying that someone in the community can help save Rob's life. The Mountainside resident and Westfield High School graduate is in need of a living donor for a liver transplant.
In the midst of the pandemic this past June, Rob became ill with internal bleeding, causing him to undergo multiple endoscopies, and leading to several infections. His wife, Betsy, told The Westfield Leader and The Scotch Plains-Fanwood Times that by November they were told he needs a new liver.
"My greatest accomplishment in life is being a father to my special-needs daughter, Caroline," Rob said in a letter to friends and colleagues. "My wife, who is a nurse, has done an excellent job accompanying me on this journey, but to continue to care for Caroline and watch her grow is what keeps me fighting this disease."
Caroline, who was diagnosed with Partial Agenesis of Corpus Callosum, is non-verbal but "very tech-savvy," according to her mom. She uses sign language and computer devices to communicate. Caroline attends school in Chatham and takes regular swimming lessons at the Westfield Y, where her father was on the swim team in the 1970s.
The United Network for Organ Sharing (UNOS) says that 1,155 people died last year waiting for a liver transplant. According to Organdonor.gov, every nine minutes a new person is added to the donor waiting list, with the highest number waiting for a kidney transplant and liver being the second highest. The website says that, "Nearly 6,000 living donations take place each year. That's about 4 out of every 10 donations."
According to the Mayo Clinic, both the donor's liver and the transplanted liver re-grow and restore normal liver functions. Betsy said that her insurance will cover all the medical expenses of the donor.
Potential donors must be in good shape and be between the ages of 18 and 55. According to Mr. Naulty's doctors, potential donors can have blood types B, O, A or AB and Rh factor is not relevant.
"I would be eternally grateful to the donor," Betsy told The Leader/Times.