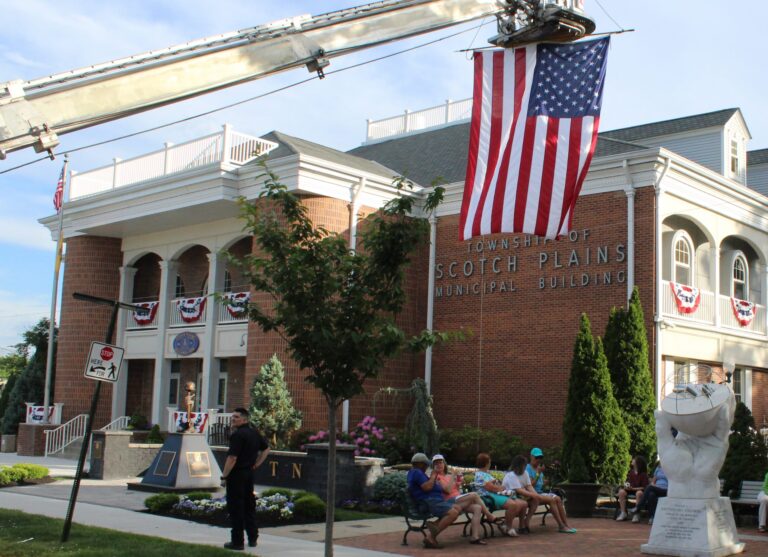 New Councilwoman Sworn In; Twp. Meetings Moved to 5 p.m.
SCOTCH PLAINS – Mayor Joshua Losardo said on Tuesday that one of the township council's biggest priorities will be to "protect our residents" amidst worsening coronavirus infection rates.
At the governing body's reorganization meeting, the mayor, who was formally sworn in on New Year's Day, noted infection rates have been rising in town and attributed it to more indoor gatherings. He urged residents to limit those gatherings to immediate family members while continuing to practice social distancing, wearing masks and washing hands. Mayor Losardo said that the township is seeking additional testing and that local officials will keep residents up to date as vaccines become more readily available.
In the meantime, the municipal building will remain closed except by appointment. Meetings of the governing body will be conducted remotely via Zoom. The start time is being pushed up by two hours, to 5 p.m., a move that drew some criticisms online and from a resident who questioned the time change and whether or not it was intended to limit public participation.
Mayor Losardo said the council was not looking to make matters any less transparent. He hoped the public would become more engaged with the earlier time. However, he said, if the council finds a need to change the time, it will do so. Councilwoman Ellen Zimmerman said that the decision was not made on a whim but with the council believing that people would prefer to watch meetings earlier and then have more time in the evening to spend with their families.
In brief remarks to start off his four-year term, the mayor announced Juneteenth, June 19 — which celebrates the emancipation of those who had been enslaved in the United States — will be a municipal holiday in Scotch Plains. He also thanked first responders and the municipal departments for their efforts last year during the pandemic and shutdowns. He said "we should all be excited" for the changes coming to the downtown, but he warned that a great deal of thought will be given to the financial ramifications of the coronavirus-related shutdowns and its effects on state aid and other factors that could impact the redevelopment plans.
Mr. Losardo's vacant council seat will be filled this year by Democrat Suman Dahiya-Shah, who was sworn in at the municipal building with several members of her family in attendance and, she noted, extended family watching online in the middle of the night in her native India. In brief remarks, she thanked her new council colleagues and the local Democratic Party for its support of her appointment. She will face a special election in November to fill out the remaining year of Mr. Losardo's four-year council term, which runs through the end of 2022.
The mayor and council made a variety of appointments to boards and commissions for the new year. Councilman Roshan White was named to the planning board while Jeffrey Strauss was reappointed. New members will include Michael Plotnick, Ryan Teicher, Matthew Adams and Alfonse Akins.
Dan Sullivan was reappointed to the zoning board of adjustment, which also will welcome Frank Cruz and Reni Erdos as its newest members. The mayor will serve as council liaison to the police department, and he said on Tuesday he wants to work with the department to strengthen community policing. Mr. White was named liaison to the fire department, and Councilwoman Zimmerman was named liaison to the board of education.