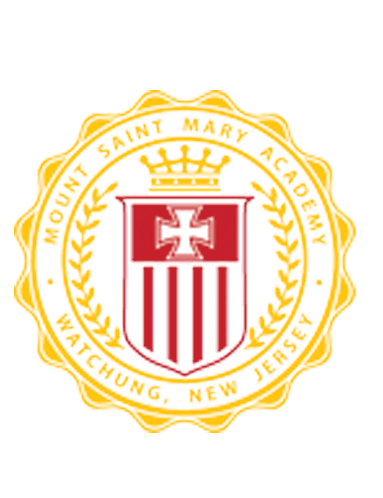 Mount Saint Mary Academy Students Thriving With Virtual and Hybrid Learning
When the COVID-19 pandemic emerged, the Mount Saint Mary Academy community did not miss a beat in providing the exceptional Mercy education for young women that has paved the way for successful journeys since 1908. Whether students are participating in hybrid or virtual learning, they have been thriving academically and enjoying the athletic, extra-curricular, and Mount traditions every day.
Karen Calta, Assistant Directress for Academics and Faculty, said, "Our teachers have demonstrated resiliency with both the hybrid and virtual learning models which is a true testament to their professionalism and commitment to providing our girls with a Mercy education. And they are equally committed to preparing some of the most special and sacred Mount traditions such as retreats, the Ring Mass, Big Sister/ Little Sister events and the upcoming Christmas Tree Blessing in both virtual and in-person settings."
She added, "Of particular interest to prospective and incoming Mount students are the varied and diverse clubs and extra-curricular activities provided throughout the year. Clubs meet virtually and we held parent conferences virtually as well. We are providing our students with a truly authentic high school experience despite the fluid nature of the complex COVID-19 pandemic."
Mount Saint Mary Academy freshman, Amelia Benjamin, shared, "Transitioning from 8th grade to 9th at the Mount being hybrid, then all remote went as smooth as it could've gone, and I still feel as if I'm in the classroom with my peers! I love that the Mount is very understanding with our screen time and allows us to practice self-care and destress with wellness activities.
To learn more about Mount Saint Mary Academy and the opportunity to sign up for an in-person tour or Zoom meeting with our Admissions team, call (908) 757-0108, ext. 4506 or email admissions@mountsaintmary.org.