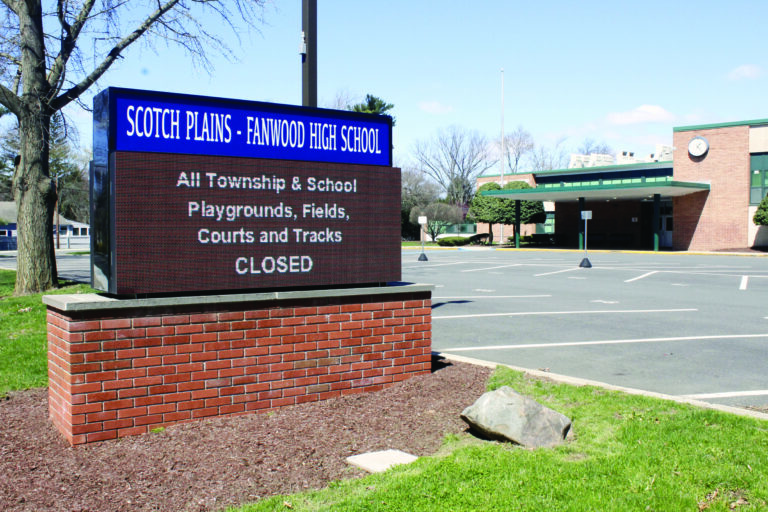 Scotch Plains-Fanwood Students to Learn Remotely Until January
SCOTCH PLAINS — One week after welcoming all elementary students back to school buildings and less than 24 hours before opening the middle schools and high school for hybrid learning, Superintendent Joan Mast, Ed.D., shifted all Scotch Plains-Fanwood schools to remote learning until January 19.
In her letter on Sunday, Dr. Mast wrote, "Currently, there are 15 Covid-19 positive cases impacting 6 schools and 84 individuals in quarantine. All of these cases originated outside of the school district."
Dr. Mast wrote that the new cases, and resulting quarantines, have caused "significant operational challenges" for the district. "When employees are mandated to quarantine due to close contact with a positive case, building administrators must reassign key personnel on short notice, which can lead to inadequate supervision of students," she explained. Dr. Mast also cited the recent state- and county-wide surges of Covid-19 as part of the decision.
The letter did leave the district open to transitioning back to hybrid earlier than January or extending it beyond the date, depending on Covid-19 data.
At last Thursday's board of education (BOE) meeting, vocal critic of Scotch Plains-Fanwood's reopening plan Danielle Wildstein asked Dr. Mast if her decision to close McGinn School on November 7 was based on science or fear. Dr. Mast responded by saying she makes the decisions based on science and that closing a school is a hard, exhausting decision that takes hours of consultation with experts.
The November 15 letter stated, "The decision to shift to remote learning was made in consultation with the Union County Department of Health, the interim executive County Superintendent, the district lead nurse, the district Physician, and with the support of our Board of Education."
Earlier on Sunday, Assistant Superintendent Robert McGarry, Ed.D., tweeted a picture of school administrators, including building principals, in a virtual meeting "discussing how to keep students and staff safe as #COVID19 surges. #SPFProud." (The district's Twitter handle is @SPFProud and typically tags its posts with #SPFProud). Parents unhappy with the decision commented that closing schools was the "wrong call" and asked for the Centers for Disease Control and Prevention guidelines that tell schools to close with external transmission cases.
Vicki Dembiec, a parent of a fifth grader, who spoke at last Thursday's BOE meeting, thanking the district for opening schools and asking the district to move towards a five-day-per-week model, responded to Mr. McGarry's tweet, saying Dr. Mast and the BOE should not be proud of this decision. "You all claim you are looking out for the health and safety of our kids yet every study shows that school is the safest place for them to be and that more harm will come to them by keeping them out of school." Ms. Dembiec closed her tweet with #ashamed and #enoughisenough.
Student athletes voiced their concern at Thursday's BOE meeting about the possible winter season shutdown. "We want you to play. We don't want to stop sports," said Dr. Karen Kulikowski, board president, but the season may have to be canceled depending on the community's situation.
Other local towns, like Westfield, suspended athletics and other student activities during their switch to remote learning. In an email to The Scotch Plains-Fanwood Times, Dr. Mast wrote, "At this time, no decision has been made regarding athletics. We will continue to follow the guidance provided by the NJSIAA. If there are any changes, we will communicate them in a timely manner."
Upset parents and students attended a rally outside of the board offices on Monday, organized by Ms. Wildstein, to urge Dr. Mast to transition back to hybrid.