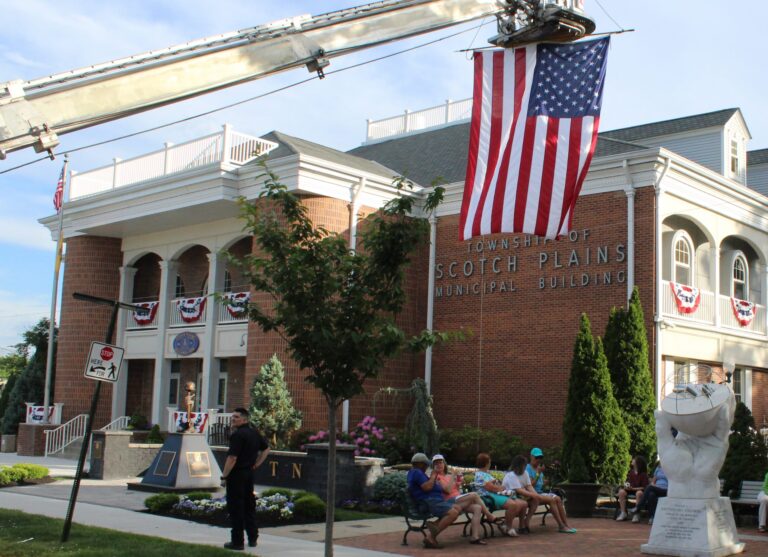 Democrats' Leads Narrow In Mayor, Council Races
SCOTCH PLAINS – Continued delays in tabulating all the votes from the November 3 election mean township residents still don't yet know who has won the race for mayor and for a township council seat.
With more votes — possibly as many as a few thousand in this year's heavy turnout — yet to be tallied, Democratic Councilman Joshua Losardo, who currently serves as deputy mayor, leads Republican Mayor Alexander Smith by less than 750 votes while Republican Councilman Ted Spera trails Democratic challenger Ellen Zimmerman by just under 1,600 votes.
Both of the Republicans have closed the gap with their Democratic challengers as the vote counts were updated by the Union County Clerk's office during the past week. In initial results posted late on Election Day, Mr. Losardo led Mr. Smith 4,856 to 3,582, or by a 1,274-vote, margin. Last Saturday's update showed that lead shrinking slightly to 1,110, to 987 votes by Monday afternoon and to 742 as of late Tuesday afternoon. Mrs. Zimmerman's lead over Mr. Spera has also narrowed, but not by as much. Election Day tallies showed her in the lead by a 5,125 to 3,254, or 1,871-vote, margin. On Saturday, it had narrowed to 1,814 votes and on Monday, it was a 1,756-vote lead. Late updates on Tuesday afternoon showed Mrs. Zimmerman ahead by 1,570 votes.
"This is not over by any means," the mayor told The Scotch Plains-Fanwood Times early Tuesday evening. "I'm with Joe Biden; let's count every vote." He said he has been told there are still as many as 3,000 ballots yet to be counted in the coming days. "I'm not giving up," Mayor. Smith said. He said it appears as if most of the Democratic votes were reported early, accounting for the party's healthy lead last week, before more Republican votes were tallied in more recent days.
Mr. Losardo also said that a few thousand votes remain to be tallied and agreed that all votes should be counted, telling The Times he is "looking forward" the county "finishing the count carefully and deliberately." He said he wasn't surprised that the mayor had closed the gap over the past week. "He's a popular mayor and I always expected it to get close." If Mr. Smith ultimately wins, Mr. Losardo said he will work with him. "And if it goes my way, I look forward to a good transition."
Unlike prior municipal elections in which the winners are typically known within an hour of polls closing at 8 p.m., final results for last week's elections were not expected on election night, given the state's vote-by-mail procedures and the related delays in tallying the many thousands of ballots received by the county's board of elections.