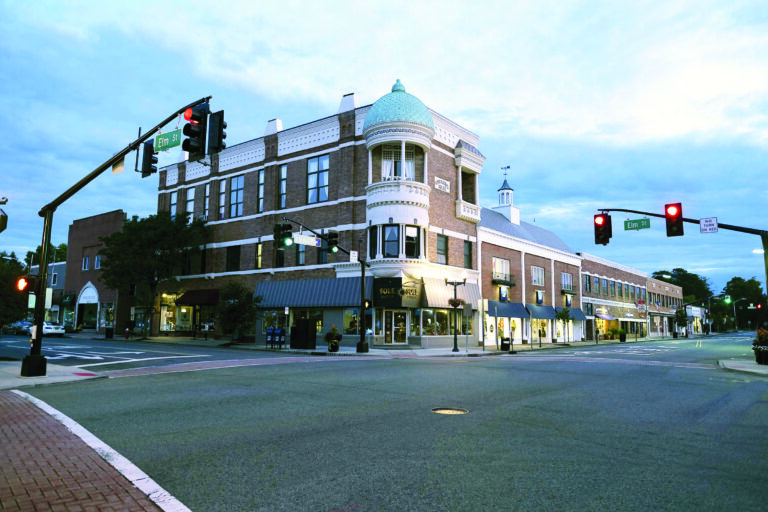 Restaurants Face Additional Challenges As Temps Drop
WESTFIELD — Due to the Covid-19 pandemic, restaurants have had a difficult and unsteady year of business. Restaurants shut down in-person dining at the beginning of the pandemic, reopened with outdoor dining during the spring, saw Governor Phil Murphy's reversal of the planned indoor reopening in late June, and then were permitted 25 percent of indoor capacity on September 4.
Although Summer 2020 was the second hottest on record in New Jersey and September was uncharacteristically hot and sunny, colder and rainier weather is moving into the Garden State. And as the leaves fall, local restaurant owners need to decide how to safely continue serving guests.
Timothy Boyle, co-owner of 16 Prospect Wine Bar & Bistro, said the colder season is "going to be a tough one." Right now, the restaurant has a tent, which has served it well over the summer and into early fall. But, he said, 16 Prospect needs to decide if heaters or a tent would be most beneficial, as heaters are not allowed in tents. If they choose a tent and it is cold, then guests might be deterred from eating outside. But if they choose heaters and it rains, no one will want to eat outside.
Kenny Dolan, manager of Sweet Waters Steak House, said his group is facing the same problem. Sweet Waters has heaters now, but he said the establishment does not have the space for a tent or most other options because it needs to leave room on the sidewalk. The cost of heaters and propane, he said, also add up rather quickly.
"Propane is inexpensive," he said. "But for the taller, bigger heaters, the propane tank only lasts eight to 10 hours. So it starts getting cold around 5:30 some nights, so you get two nights out of a tank. Twenty dollars a tank, seven nights a week…it gets a little pricey."
Mr. Dolan said he is looking into the Coronavirus Aid, Relief and Economic Security Act money being allocated to restaurants for reimbursement of the equipment. He said he is not sure if the restaurant fully qualifies for the requirements but is interested in it.
16 Prospect is looking into buying an air purifier system that rids air of viral particles, with plans to install a unit in each room, Mr. Boyle said. He said the business is researching its effectiveness before investing in the system.
Mr. Boyle said that as a precaution against Covid-19, the bistro has cut down staff to 50 percent in the kitchen and 30 percent on the floor, with everyone required to wear masks and gloves at all times.
"I have a 91-year-old father. I absolutely do not want him to catch this," he said. "I fully respect the person who isn't comfortable eating indoors. We've taken every precaution we can, but I still understand."
Mr. Dolan said he hopes there is an increase in indoor dining capacity as the winter comes closer, but he thinks, "there are some people who will sit out there when it's cold and there's heaters. It might not be the most enjoyable dining experience, but if they feel like coming to Sweet Waters one night and there's nothing available inside due to the restrictions, I think they will tough it out.
But again, that's not ideal." Both Mr. Dolan and Mr. Boyle thanked their customers and expressed appreciation for the support of the Westfield area community. Mr. Dolan said being in Westfield and having loyal customers supporting his business through the whole pandemic has been incredible.
Mr. Boyle said the support 16 Prospect has received is "astounding." He said regulars continued to order takeout when the restaurant was closed to in-person dining to support the establishment. Some customers even took it a step further.
"We have one customer who would normally come in one night a week, and she and her husband normally spend about $50 apiece. She started just sending us $50 a week without ordering anything. People have been incredibly generous."
He also said "everyone has been really respectful of the mandate" and he has not had any incidents with guests not following social-distancing and masking rules.
Mr. Dolan said he appreciates the support of not just regulars but also residents of surrounding towns who have chosen to support small businesses over national chains during the pandemic. "It's not affecting the Walmarts. They'll be in business forever. It's the small mom-and-pops that are really suffering," he said.
Mr. Dolan said he is hoping for the best but that he is concerned that restaurants are barely getting by and may be forced to close. Downtown Westfield Corporation Executive Director Bob Zuckerman said "the message is, we have to support our local businesses and restaurants this fall like we've never supported them before. It is essential in order for them to make it to the other side of this pandemic."