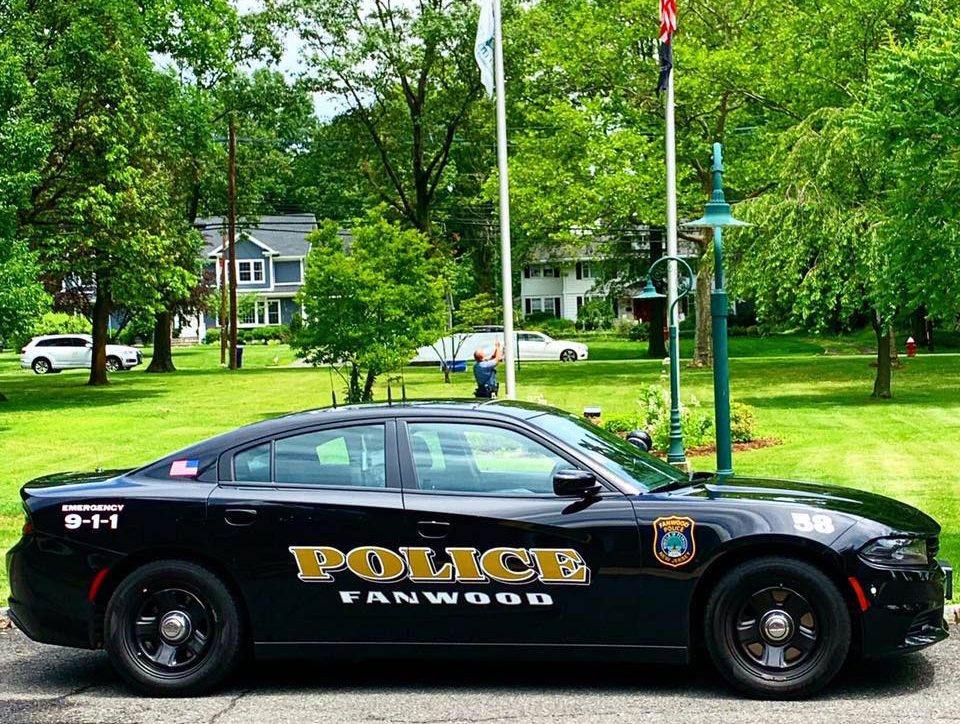 Former FW Chief Trigo Files Lawsuit Against County Prosecutor
FANWOOD – Former borough police chief Richard Trigo filed a lawsuit last week against Acting Union County Prosecutor Lyndsay Ruotolo, alleging that she had reneged on an agreement that he would step down early as chief in exchange for her office not investigating him for various remarks he was alleged to have made.
Mr. Trigo resigned from his position on July 13 in the wake of online audio recordings in which sexist remarks are made about Grace Park, the former county prosecutor, and racist insults were made about state Attorney General Gurbir Grewal. Mr. Trigo denied that it was his voice on the recordings, with his attorney, Josh McMahon, stating that they had been "manipulated and spliced together" by persons opposing Mr. Trigo's reform efforts in the department he headed since 2010 and where he began as an officer in 1991.
In early July, Mr. Trigo filed retirement papers, with a September 1 retirement date planned. His primary reason for retiring was to care for his terminally ill wife and to support their two children. Mrs. Trigo died in late July. At about the same time, according to the lawsuit, Mr. Trigo learned that a state news outlet was investigating the recordings.
Mr. McMahon requested that the prosecutor's office refrain from commenting on the recording, but when the story was published on July 8, it included comments from Ms. Ruotolo confirming that an investigation — which the lawsuit said would normally be confidential — was underway and that Mr. Trigo should resign immediately if the recordings were true. She added that she would order his removal from his position if he failed to step down voluntarily.
Mr. Trigo's lawsuit said Ms. Ruotolo did not have such authority, and that her comments had deprived him of his due process rights. The prosecutor soon acknowledged her error but added that if the recordings were verified, Mr. Trigo needed to step down or face disciplinary action.
The suit alleges that an agreement existed between Mr. Trigo and the county prosecutor, in which he would agree to step down as chief, by taking a voluntary leave of absence until his actual September 1 retirement date, as Ms. Ruotolo requested. Mr. Trigo wished to follow this course so that his terminally ill wife could remain covered by his health insurance. He then sent a letter to Fanwood Mayor Colleen Mahr informing her that he would be stepping down as police chief, in advance of his September retirement, effective July 13. That letter was said to end the threat of a formal investigation of Mr. Trigo by the prosecutor's office, the lawsuit claimed.
On July 22, however, the county prosecutor's office — which had, in the meantime, assumed operational control of the Fanwood police department — served Mr. Trigo with notice that he was being formally investigated about the recordings. And his pension was set to be approved by the state's pension fund on July 13, but it was pulled from the agenda, without Mr. Trigo's knowledge, due to it being "pending administrative review."
Mr. Trigo's lawsuit states that one of the primary purposes of the agreement between him and Ms. Ruotolo was to allow him and his wife "to be able to focus on each other during the last few days of her life, without having to worry about an investigation being opened or worry about his pension being jeopardized." Ms. Ruotolo's failure to uphold and breach the agreement, "stole from Chief Trigo and his wife this opportunity," the suit claimed.
Mr. Trigo's lawsuit seeks to have the agreement enforced, rescinding the target letter informing him of the county's investigation, ending the investigation itself and removing any issues holding up the approval of his pension. The New Jersey State Association of Chiefs of Police has asked the court to file briefs on behalf of Mr. Trigo.