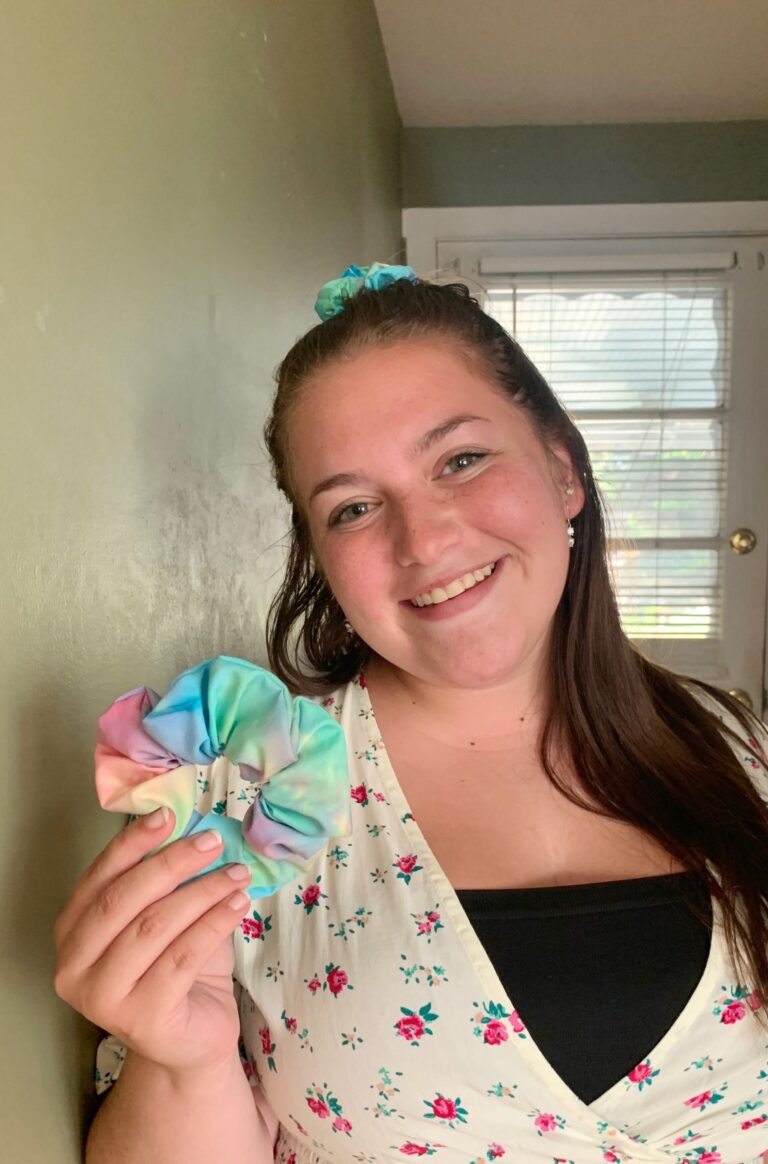 WHS, College Students Use Ingenuity to Succeed
WESTFIELD — Dog walker. Babysitter. Intern. Before the summer of 2020, teens might have thought of picking up one of these jobs for their summer break. With the pandemic, job opportunities flagged. Ingenious Westfield teens, however, are using their talents and abilities in new ways to keep busy, earn money and help the economy.
Westfield resident Mackenzie Smith decided to fill a need and take advantage of her experience while home from the University of Massachusetts Amherst. The political science and psychology major realized, "There are some activities and events that cannot take place distantly and swimming is one of them. I saw that almost all camps [in our area] were canceled, taking away the opportunity for young swimmers to learn and develop." She said in online communication, "I spoke with a couple of parents and they were worried about their children's safety around the pool as the necessary learning and practice was not occurring." Mackenzie's nine years of experience as a competitive swimmer and five years of experience as a lifeguard gave her a way "to help worried parents and bored kids while also earning some money for school next year." She explained she regularly gets tested for the Covid-19 and socially distances herself at her clients' pools. "I see the young swimmers I help in the pool improve almost daily, and it has been an amazing experience," she said.
Andrew Zanfagna, a rising sophomore at the University of Pennsylvania, also has used his ingenuity to fill a need in the community. According to the finance major, going to the grocery store in March was a hassle for his two client bases. "Many people were working from home and did not have the ability to wait in line to shop for food. They did not want to take their children into the stores with them, either," he said. The other client base involved high-risk people leaving their homes and facing the possibility of exposing themselves to the virus. He said he knew many grocery stores have services that allow online shopping. "I quickly realized, however, that Trader Joe's in town does not offer such a service, and my business was born."
COVID Concierge began simply as a grocery store shopping and delivery business but it has evolved. COVID Concierge now offers a shopping and delivery service for any store in Union County. If you need it, Andrew can shop for it and drop it off contactless right at your front door. In a phone interview with The Westfield Leader and The Scotch Plains-Fanwood Times, he said he works at all hours of the day. Not only does he pick up items, but he stands in lines in stores to return items for clients. "Some days, I have three orders to fill, and sometimes it's only three days a week," he said. He is paid through Venmo or personal checks and promises his clients that he will get their order to them within 24 hours. He may be contacted at aczanfagna@gmail.com.
For the past few weeks in June, Westfield teen Matt Siroty ran socially-distanced play dates for children. He said, "it has been a great way to keep myself entertained and provide kids with a new and safe way of having fun. I brought the equipment for each group of kids that got together, and I facilitated fun activities to keep them entertained while still maintaining six feet apart." He said he enjoyed his business until he got a counseling job at a day camp that opened on July 13.
Lindsay Sherman, a recent Westfield High School graduate, is putting her senior project to work. In March, she started making hair scrunchies, and in May she started selling them.
"I created my business because my senior project for English class was to do something I've never done before (I chose starting a business and sewing)," she said in an online interview with The Leader/Times. She confessed that she had never used a sewing machine until March. "My skills are at a beginner level, but strong enough to create these cool accessories!" She sells her products through Instagram (@scrunchiesbylindsay). "I'm saving money for college supplies for textbooks," she explained. "But I'm also donating a portion of my proceeds to The Trevor Project which is an organization that provides help for LGBTQ+ teens in need of support."
Rising senior at Westfield High School Emily Bergerman got involved in her small business because of her love of art. She started with customizing wooden initials for her high school golf team's senior gifts. She individualized the initial of the college each player would be attending in the fall.
"I ended up really loving the process and the creative side of it, so I decided to make it into a small business. Soon after, I began not only making college-themed letters but any design (sports, shows, hobbies, etc.) as well," Emily explained. She orders wooden letters from Michael's art supplies, researches the school for colors, mascots and slogans. Then she sketches everything out freehand. Lastly, she says, "I go in with paint pens and acrylic paint and fill in my pencil sketches." Emily markets and sells mostly on Instagram (@theletterfactoryy) and Facebook at The Letter Factory. She shared that the money she raises is primarily for spending money in college and replenishing her craft supplies. "However, until the end of July, I am compiling a portion of the profits to be donated to coronavirus relief charities and the Bail Project."