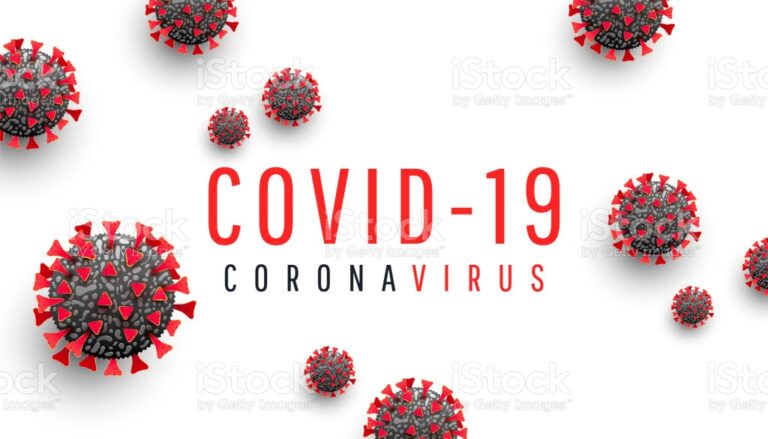 Mayor Gives Covid-19 Update, Residents Vocal on Historic Pres. Ord.
Mayor Brindle announced that there were 12 new cases of Covid-19 on July 14, bringing the total number of cases to 325. She also reported an additional Covid-19-related death involving an older man associated with long-term care. He died in May but had not been counted due to a system error. His death makes 43 fatalities in Westfield linked to Covid-19.
Regional Health Director Megan Avallone gave an update as to what her office is seeing. She reiterated that there has been an uptick in cases among young adults ages 17 to 23, mainly traced back to outdoor parties. Ms. Avallone reminded the council that "no activity goes without any risk." She also clarified that, if someone has been in contact with an individual who tests positive for Covid-19, he or she should enter a 14-day self-quarantine starting from the last time he or she had contact with the person who tested positive. Getting tested is good, Ms. Avallone said, but getting tested before the virus is active may result in a negative test. Ms. Avallone also said that positive tests mean her department will look to do contact tracing, and that the tracing, while personal, is strictly confidential in the same way nurses keep information confidential. Mayor Brindle confirmed the privacy of the information, saying, "I have no idea who any of our confirmed positives are, nor should I."
Mayor Brindle introduced Lyndsey Knight as the new town zoning officer, as long-time employee Kathleen Neville recently retired. The mayor also appointed replacements for two unexpired terms on the Westfield Public Arts Commission. Gwen Fisher and Eric Hreha will take the Class 2 and Class 3 positions, respectively, until the positions expire on Thursday, December 31, 2020.
Public comment once again focused heavily on the town's historic preservation ordinance, which was not on the meeting agenda. The commentary almost entirely encompassed complaints and suggestions from residents who worried the ordinance would devalue their homes. Resident Michael Blancado said many people, especially older people, are not able to voice their concerns regarding the ordinance because of technology issues or inexperience.
"This is a major ordinance for the town," he said. "I would seriously think you should wait for a vote until after Covid."
Mayor Brindle later said she thought most people were fine figuring out the technology, highlighting the number of emails, comments and letters to the editor she has seen residents have written on the topic. The previous town council meeting lasted more than four hours and saw 30 public commenters.
Mayor Brindle said the committee in charge of the historic preservation ordinance has worked on the text for over a year and that the council had grown more comfortable with it.
"None of these things that have been brought up (in public comment) aren't things that have already been considered, which is probably why many of us are more comfortable with it than the public because we've been living with it," she said.
Councilwoman Dawn Mackey said at first she was very uncomfortable with what would be the town's jurisdiction to designate homes as historic.
"It took a lot of delving with the town attorney and other legal experts to understand that in order to be compliant with the state, we didn't have a choice, and that municipalities don't generally avail themselves of that and that certainly we have no intention of availing ourselves of that," Ms. Mackey said.
The finance policy committee had seven resolutions that moved as a package. The resolutions gave the chief financial officer authority to draw a warrant to the state treasurer for marriage/civil union license fees, to draw a warrant for unused parking permit fees, to draw a check for the balance of escrow monies, to refund recreation department pool fees, to refund recreation department playground fees and to draw a warrant for dog licenses for June 2020. The seventh resolution was to award a contract for planning and design services for the development of a field Master Plan for Edison Intermediate School.
The public safety, transportation and parking committee moved Ordinance No. 2184 on first reading for mid-block crosswalks in Mindowaskin Park, as well as Ordinance No. 2185 on first reading to amend the code of the town in regard to the Fourth Avenue parking restrictions. Both ordinances passed unanimously.
The code review and town property committee passed a resolution to approve the adoption of peddlers' licenses. Ordinances No. 2186 and No. 2187 also were introduced at the meeting. No. 2187 defines pet care facilities and establishes them as a permitted principal use in some zoning areas.
The public works committee held off the resolution to authorize issuance of a Request for Proposals for the solar panel project. Town Administrator James Gildea said it was held because it is with the Planning Board and will go back to the council at the governing body's Tuesday, August 11 meeting. Two resolutions, one for the final acceptance of the 2018 various road improvements and one for the final acceptance for the 2019 improvement of Lot No. 7 at North Avenue, passed unanimously.